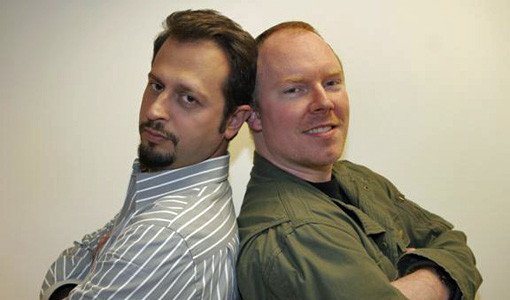 Sal Governale and Richard Christy write for the Howard Stern Show. That in itself is an awesome job. Being tasked with coming up with new and innovative ways to prank call people — to make phony phone calls, as they're known in the Stern universe — only sweetens the deal. But it's not an easy job. In fact, throughout their years on the Stern Show, Sal and Richard have been asked to do something surprisingly difficult: turn a sophomoric stunt into a sophomoric art form. But they've succeeded — repeatedly. You'll find some of our favorite bits below. Oh, and a reminder — these are NSFW, so wear some headphones.
Who knew that pranking a New York City pizza parlor during the lunch rush would elicit so much anger?
By endlessly fucking with someone trying to reach a customer-service department, they're actually more helpful than the average customer-service department.