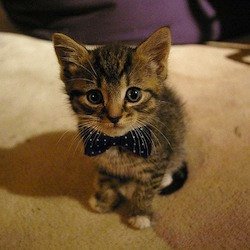 What you wear on a day-to-day basis might not be your number one priority. You wear your work clothes to work and your gym clothes to the gym — what's there to know, right? But when you're going out with someone new, your first date attire is definitely a thing.
Ladies notice the details, so from your shoes to your shirt to your facial hair, if you botch something major (read: wearing flip flops to dinner), you risk looking like a crackhead who doesn't value the fact that a woman gave up her time to hang out with you. Avoid getting written off immediately, and check out our tips for first date attire that will score you points.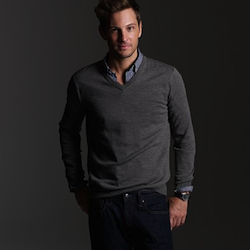 Cool and Casual

When choosing your first date attire, you need to consider where you are going. A bar? Bowling? Clambake? If you're taking the  casual route, nice fitting jeans in a dark wash, a clean pair of boots (Clark's or Frye boots are always winners), and a sweater or button-down shirt will suffice. Don't be afraid to leave the shirt untucked, if you feel more comfortable that way. Add a blazer if you're feeling dapper. Then, for personality, throw on a pair of cool patterned socks under your boots — this is totally something your date will notice. You'll look stylish and confident, without making it seem as if you put in too much effort.