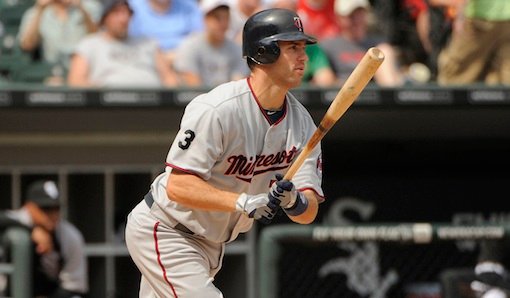 Joe Mauer has a chance to be one of the greatest offensive catchers in the history of baseball. Arguably, he already is; the Minnesota Twins star is a career .323 hitter and the only catcher in baseball history to win three batting titles. (In high school, he was the USA Today national football player of the year and had committed to playing quarterback at Florida State when he signed with the Twins.) We caught up with Mauer as he was wrapping up Spring Training in Florida and attending an event for Head & Shoulders shampoo.
Are you familiar with the baseball statistic WARP?
Not really.
Ah. Well, it stands for Wins Above Replacement Player, and it's basically a measurement of the value of a player compared to a hypothetical replacement player. Our point is: How many wins per season is Head & Shoulders worth compared to a replacement shampoo?
[Laughs] We've got [my teammates] trying out the Head & Shoulders Active Sport, so hopefully it'll be worth some extra wins to us this year.
You played some first base last season and have spent some time there this spring — what are the differences between playing nine innings there vs. at catcher?
It's a huge difference on your body, on the toll that it takes. And it's a big difference mentally — there's a lot to think about when you're playing first, but when you're catching, you're constantly thinking about pitch sequences and how to get the guy out. Last year, when I played at first, I liked it. But I still think I can help my team the most when I'm catching.
Even though playing catcher beats you up more, playing first base must have its moments. What's it like standing 90 feet from major leaguers hitting screamers down the line?
Well, I mostly caught growing up. I played a little third and a little short, but I hadn't taken ground balls in eight or nine years before I had to play first last year on a couple days' notice. It's a little scary to suddenly be out there at the Major League level taking ground balls.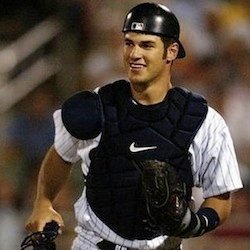 You play for your hometown team. What are the pros and cons of doing that?
There are more pros than cons. My family gets to watch me play, which is really important, and I want to win a World Series for the team I grew up watching. The cons include small distractions like getting so many requests for tickets.
What's the best city to have a day off on the road?
Chicago. There's a wide variety of things to do, and the restaurants are great.
What's your favorite park to hit in?
Fenway or Chicago, U.S. Cellular.
So, legend has it that you struck out only once in your entire high school career. Is that true? Do you remember the at-bat?
That's true. I don't recall the at-bat specifically, but it was in the state tournament my junior year, and when I walked back to the dugout, the guys asked if I was sick.
That's an amazing achievement.
Well, I strike out a lot more now.
Uh, not compared to the rest of the Major Leagues — or to every catcher in history.
[Laughs]