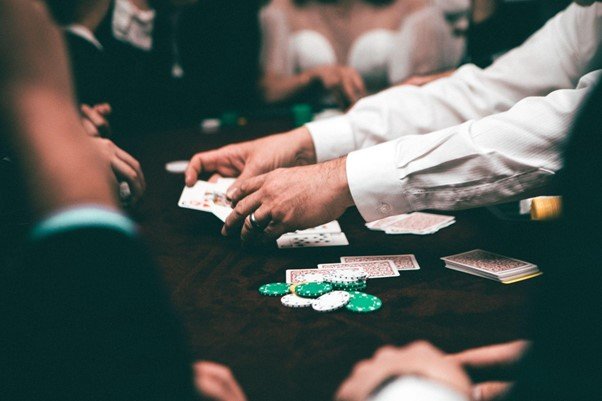 Have you ever been invited on a casino trip and found yourself out of your depth? By learning a few new concepts, you will be able to handle a casino conversation with absolute confidence.
Bankroll
Your bankroll refers to the total amount of money you have set aside for gambling. Most people use a set amount of money as a bankroll when gambling to make sure they're being responsible with their funds. This is also why a lot of people set themselves a 'betting limit'.
Bet/Wager
A bet, also known as a wager, is the amount you stake on a game, whether it be a table game or slot machine, both at land-based and online casinos. Many games have minimum and maximum bets.
To make a bet or wager at a table, you need to make a Buy-In, which converts your cash to tokens (usually known as chips), the currency used in-game.
High Roller
High rollers go for the big wins. Experienced gamblers play with a large bankroll, high stakes, and high risk. High rolling without experience or expert knowledge is a huge risk, and high rolling on games based completely on random results is also dangerous. This is especially true if you are a casual player or don't have the funds to lose a lot of money.
Bonuses
Online casinos often offer bonuses for different occasions. Practically all online casinos offer at least a welcome bonus. These come in two forms: deposit and no deposit bonuses. Deposit bonuses match your bonus according to a set percentage up to a set amount (for example, a 100% deposit bonus up to $500 on a deposit of $100 would earn you a bonus of $100). No-deposit bonuses usually come in the form of gifts like free spins on slots and don't require any initial cash deposit. Beginners should always look for low minimum deposit bonuses, which don't have a high minimum requirement for each deposit. We always look at the current best low deposit casinos reviewed by Top10 Casino Sites.
Wagering Requirements
Almost all money earned through a deposit bonus or as winnings from free spins are subject to a wagering requirement. This means that before you can withdraw both the bonus money and winnings made with it, the amount of either the deposit or the deposit and bonus must be wagered. Usually, you see requirements between 25x-50x d+b (meaning the requirement must be applied to the sum of the deposit and bonus, which must be multiplied by the set amount, creating the requirement you need to reach to be able to withdraw). Often, casinos make this less complicated by giving you counters so you don't have to engage in constant mental math.
Now you know the basics, head out there and get betting! Online casinos are great if you're prepping for Vegas, or just looking for entertainment. Just make sure you always find a safe and fair casino. As a beginner, online guides and top 10 lists can be very beneficial until you know the ins and outs of what really matters when it comes to safe gambling.