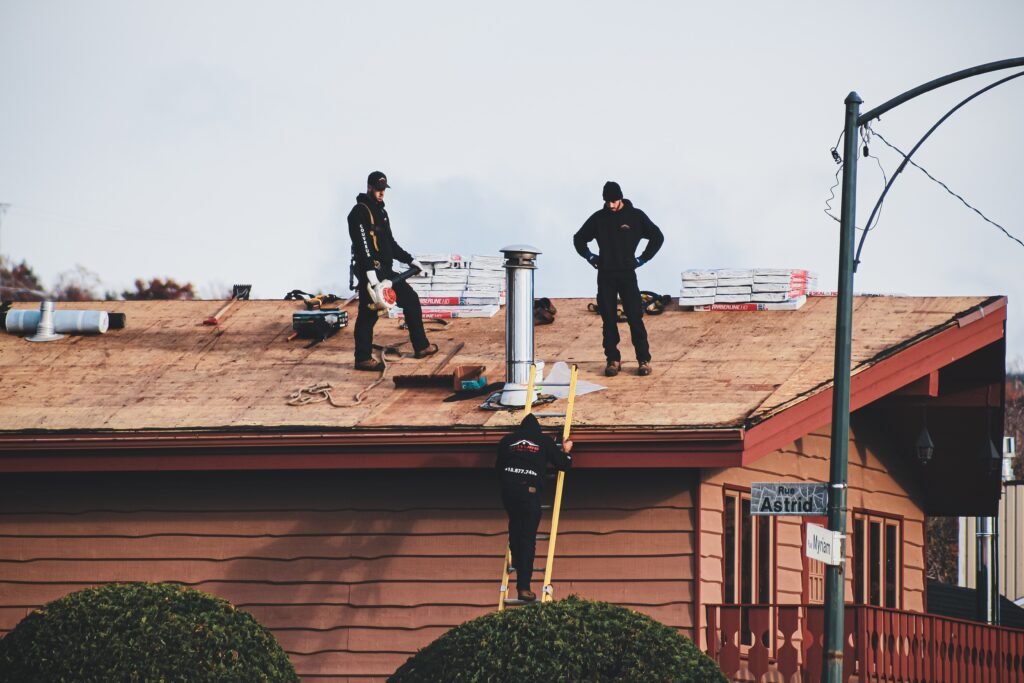 Your roof is a critical investment that keeps you and your family safe while enhancing your home's curb appeal. If you have noticed some damaged gutters, water leaks, spots, or mold deposits, it's probably time to get outside and inspect your roof. While many people value their homes and always want to fix the roof issues sooner, mistakes are inevitable. Below, we've rounded up the four mistakes that homeowners should avoid during the roofing process.
1. Poor Assessment of the Problems at Hand
It's common for a homeowner to convince a roofing contractor to do a repair even when it's evident that the roof needs a replacement. Some simple practices such as roof cleaning can help expose roof damage that needs immediate repairs. However, you should only work with a reputed company such as Bellevue roof cleaning to avoid potential damage such as leaks and water intrusion. When done right, roof cleaning can help remove moss, algae, residues, and corrosive elements that could hurt your roof with time. 
2. Focusing On the Price and Not the Quality
The best roofing materials in the market are costly, and those that are less durable are often cheaper. Other homeowners may choose to reuse old shingles to save money, but this may be costlier in the long run, especially if there are underlying roof issues that need to be fixed, such as a mold infestation. 
A solution is to work with an expert roofing company to advise you accordingly. Besides recommending the necessary services such as roof cleaning, inspections, repairs, or replacement, they will also help you select the best roofing materials that best meet your expectations. 
3. Going DIY With Limited Skills
While handling your own roof repairs isn't necessarily a bad idea, there are several ways you could go wrong. It's advisable to only try DIY with simple repairs that don't involve tearing down the existing roof or adding a roofing material on top of another. If you must do the roofing yourself, enlist the assistance of a knowledgeable friend or a veteran DIY roofer.
4. Lack of Preparation
Before renovating your roof, you should have a detailed roof renovation checklist highlighting your responsibilities at each stage. You can choose to split the process into things to do before, during, and after renovation.
If you have to move some of the valuables in your home, you would probably do so a day or two before the renovation. Similarly, you should find a safe place for your pets and children. During the renovation, you may need to have someone to guide the technicians and ensure all the issues are fixed. Lack of preparation will not only jeopardize the renovation process, but will also stress you and the roofing contractor with last-minute issues. 
Endnote
Renovating your roof is a worthwhile investment,  since you are taking the responsibility to protect yourself, your family, and your valuables. Whether you are repairing a portion of the roof or replacing the entire roof, be sure to avoid the three mistakes we've highlighted above.