Picking the best body groomer for men can be tricky. If your partner is cool with your body hair being "au natural" and you don't care either, then you are in the minority. Those of us looking to avoid gorilla jokes and keep up a clean appearance have some shopping to do. If you're looking to tame your hair, check out our picks for the best body groomer for men.
Mangroomer Ultimate Pro Body Groomer And Trimmer With Power Burst ($50 @ Amazon.com)
Yeah, the name blows. Still, It's a versatile two-sided body groomer that can trim about seven lengths with its hypoallergenic stainless steel blades. With shock absorber flex neck, this body groomer adjusts to all of your body's curves — from ass cheeks to pot bellies — to ensure a smooth and close shave.
JTrim's Body Groomer Shaver For MenJTrim ($58 @ Amazon.com)
Clip the hair on your head or the hair … down there. The cordless groomer is has a battery life of about an hour per charge and features eight lengths. The titanium and ceramic blades lop off hair without yanking — and it does it without much noise.
The Philips Norelco QC5130 Hair Trimmer ($40 @ Amazon.com)
This body groomer is a jack-of-all-trades when it comes to hair trimming. Light-weight yet sturdy, it comes with ten options for length settings, so you can comfortably groom any part of your body. It can be used with or without a cord.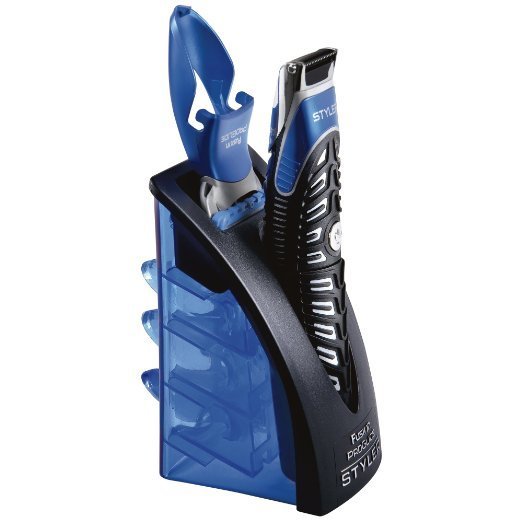 Gillette Fusion ProGlide Styler 3-in-1 Men's Body Groomer & Beard Trimmer ($20 @ Amazon.com)
A solid yet affordable body groomer for men that can handle anything from stubble to a short beard. We've used it on a beard when it was super busy and … we clogged it. That said, we didn't expect a $20 device to hack apart our face jungle. Lastly, it has three exchangeable combs so you can control lengths. Runs on AA batteries.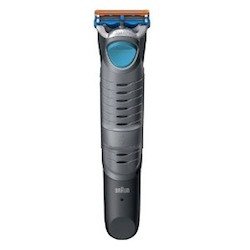 Braun Cruzer 6 Body Shaver ($25 @ Amazon.com)
This is the best option for the guy who truly wants to "manscape". This body groomer can go from buzzer to shaver with a mere flick of a button. Meant for use in the shower for a quick and easy grooming process, the Braun Cruzer 6 makes clean up virtually nonexistent.