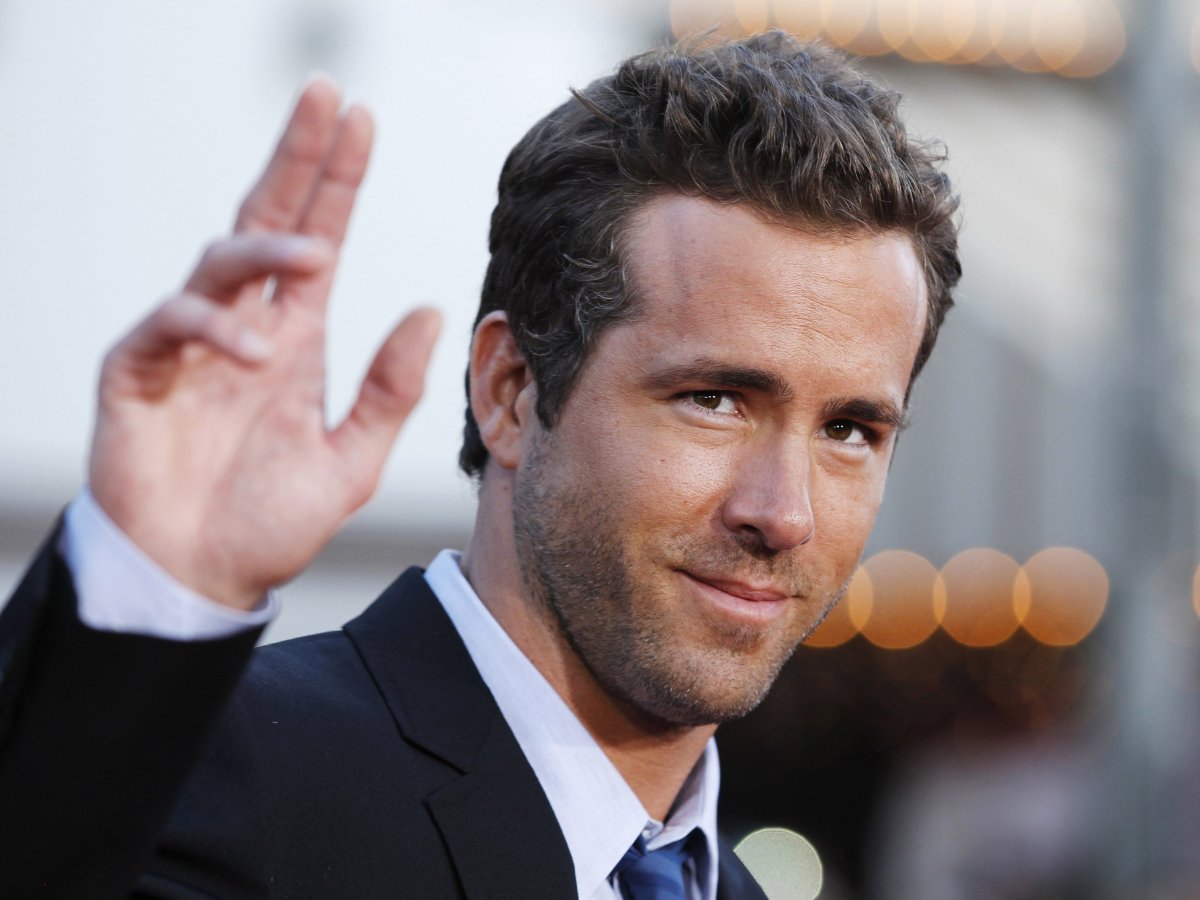 When you have hair that's tough to tame and pomade isn't cutting it and you're looking to avoid gels that leave your hair ultra crusty, look to hair wax. Whether your problem is that your grooming product causes too much shine, not enough shine, too many flakey, or it just doesn't leave you with enough control for an and leaves your hair a messy ball of wax, there's something to satisfy you on our list of the best hair wax for men.
 Also: The Best Hairstyles for Balding Men 
We suggest experimenting with various brands and price points before settling. In other words, the best hair wax for you might not be the cheapest. We know it sucks to spend cash on product, but when you find one that works and takes care of your hair issues, it's we;l worth the extra few bucks.
Kiehl's Creative Cream Wax ($16 @ Amazon.com)
Silk powder, soybean oil, polyunsaturated fatty acids … sounds like a list of ingredients to add to your protein shake that's been laced with magic mushrooms, no? Welp, it's not. It's a bunch of ingredients that work to keep this wax non-greasy and able to work wonders on dry hair, leaving it styled and non-crunchy. Since it's water based, it'll rinse out easily in the shower. To use, just warm a small amount of product up between your hands and apply with enthusiasm.
P.S. If you need a product for mustache styling, this product can help shape your Salvador Dali-esque points or handlebar curlicues.
Mr. Natty Pomade Wax Hair Preparation ($24 @ Amazon.com)
Mr. Natty Hair Wax  is from a company based in the U.K., evidenced by its parma violets (a British novelty candy) scent. This wax is low on shine and high on control. Your head will smell like it's been eating purple candies abroad, and you'll be able to ride a motorcycle, play a rousing game of cricket, or dominate a polo match without worrying about the state of your hair.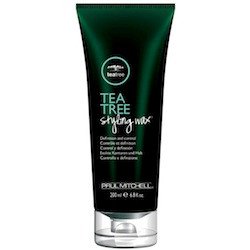 Paul Mitchell's Tea Tree Styling Wax ($10 @ Amazon.com)
This light wax is best for short hair. Its tea tree ingredient provides a refreshing scent and has antifungal properties, which we suppose is a plus for any guys growing more than just hair on their head. Seriously though, tea tree has been shown to prevent and treat dandruff, so it's a good choice for those with minor scalp issues.


ALSO: 9 Great Shampoos for Men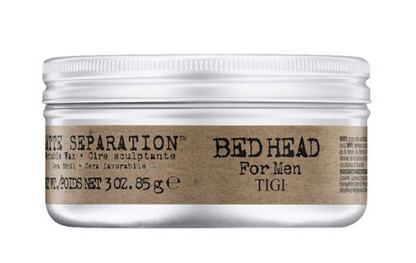 For men who want an all-day hold with a natural finish, TIGI Bed Head B for Men Workable Wax ($10 @ Amazon.com moldable wax creates your chosen style with added humidity protection. Composed of cera caranuba, beeswax, and a unique blend of polymers, it provides both separation and structure for a variety of hair types.
Providing manageable results without any buildup or stiffness, Redken for MEN Maneuver Working Wax ($15 @ Amazon.com) water-based wax supplies you with medium control in a matte finish. Ideal for all hair types, it provides an all-day hold that you can mold and redesign as you please.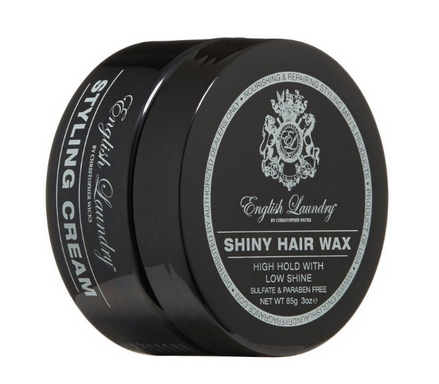 Free from sulfates and parabens, English Laundry Shiny Hair Wax ($25 @ Amazon.com) low-shine hair wax is ideal for the low-key guy who needs a natural style that lasts all day. Thanks to a blend of sunflower seed wax and beeswax, it provides a high-intensity, lightweight hold for a workable look that's easy to tame.



Read This Next: How to Prevent Hair Loss Without Rogaine
Trying to keep those last few hairs on your head without relying on Rogaine? There are a handful of things you can do, including …