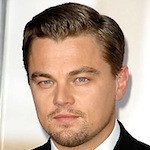 The best men's hairstyles can be pretty hard to determine. While different haircuts seem to go in and out of style from year to year, there are some classics that will always work for a man, no matter what he does for a living or who he hangs out with. Truly, the best men's hairstyles are the ones that will always be fashionable and flattering, even when styles change.
The Side Part
The classic side part is one of the best cuts a man can get for an obvious reason – it will never, ever look out of place. The side part also works well for nearly any type of person dressed in any fashion. That means that if you're a man that goes from a suit and tie at the office to jeans and a t-shirt on the weekend, your cut will still make sense. The classic side part is even more popular right now thanks to a sort of 1950s revival, but your side part doesn't have to be quite as slicked down or slicked back as most men wore in in the '50s and '60s if you're going for a more casual look.

ALSO: 10 Haircuts Hot Women Love

The Short Buzz
The short buzz is another cut that can easily be considered one of the best men's hairstyles of all time. Why? Because it will never go out of style, and you can go from working in the garage to a night at the opera house in a matter of seconds. You can also easily alter your look by adding or removing facial hair. A buzz cut and some stubble says something completely different than a buzz cut and a baby face.