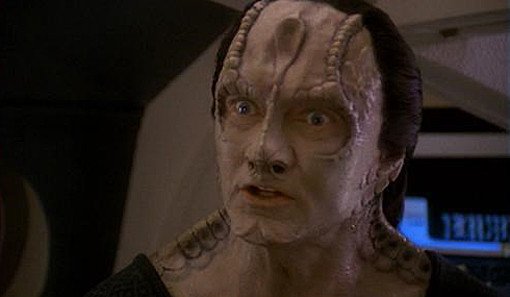 Don't be embarrassed if you think you need to use moisturizer — because you probably do. Unless you're a hermit, you're walking through tons of pollution and soaking in the sun's harmful UV rays. Not to mention that you're touching things all day with your paws, soaking those chemicals into your skin. In other words, moisturize with pride!
Also: Easy Tips to Fix Dry Skin
So whether you're getting old, you're looking old, or you simply have the mangled skin of a roasted worm, the best moisturizer for men will serve more than one purpose. Need suggestions? Try these …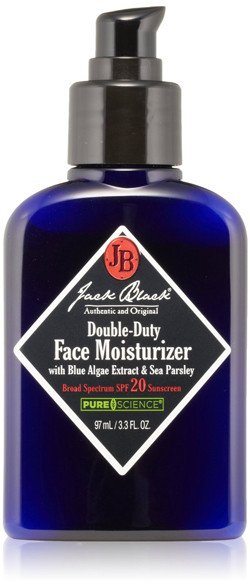 #1. Jack Black Double-Duty Face Moisturizer ($27 @ Amazon.com)
Not only does the name make it sound manly, this moisturizer for men acts as sunblock as well. With an SPF of 20, you can slather this on your face to help moisturize your dry skin while protecting it from the sun's harsh rays at the same time. With its pleasant-smelling scent, no one will object to you wearing it either.
#2. Lab Series Max Ls Age Less Face Cream ($60 @ Amazon.com)
Nothing redefines the contours of your skin better than this cream. Your jowls will enjoy the Power V Technology and Molecular Age-Less Complex that fight gravity and increase firmness so that sags are never a problem. This cream brings results similar to a facelift and makes skin appear toned and refreshed. Unlike other men's skincare products, it absorbs quickly so that there is no greasy residue left behind.

#3. Burt's Bees Sensitive Night Cream ($10 @ Amazon.com)
Men with sensitive skin require a moisturizer that hydrates without causing redness. This unique formula contains cotton and rice extracts so that skin remains as soft as a baby's bottom. Shea butter and aloe are included to provide calming benefits as well. Use this cream daily as a gentle way to rejuvenate your skin.