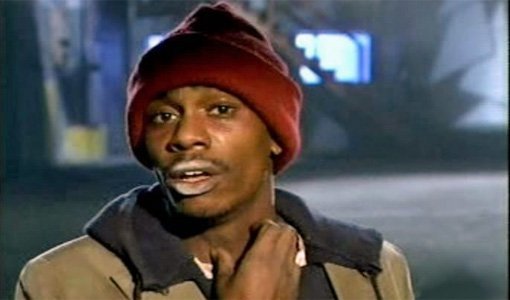 Dry skin and chapped lips can be itchy, painful, and a huge eyesore to women. And while the frigid winter and dry summer heat are common times for guys to experience xeroderma — what eggheads call dry skin — the condition can do more than hinder a dude's chances at getting laid. Healthy skin serves as a defense against infections, so if your derma is taut and dried out, germs and bacteria will have an easier time invading your body.
Also: How To Get Rid of Eczema
Luckily, a few product purchases can help you and your skin fight back against the elements. Whether you're looking for protection or a little hydration from frigid winds or the sun's blistering UV rays, or you simply look haggard after one too many cocktails at one too many ugly-sweater holiday parties, it's not that difficult to shed flaky, dry, saggy skin when you arm yourself with the right tools.

#1.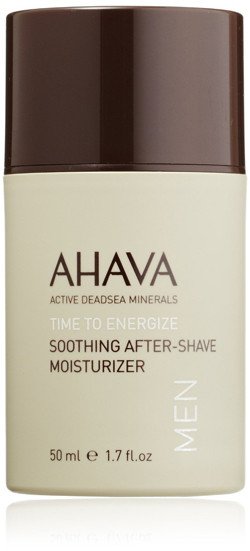 Ahava Men Protective Moisturizing Fluid SPF 15 ($30 @ Amazon.com)
Razor burn and ingrown hairs are an unpleasant side effect to shaving. But they don't have to be. This non-greasy, post-shave conditioner from Ahava is a non-scented, antibacterial moisturizer that contains ginkgo, ginseng root extract, and minerals derived from the Dead Sea to create a quick-absorbing formula that balances the skin's pH levels and heals minor cuts. It also contains SPF 15, which can help protect your skin from sun damage.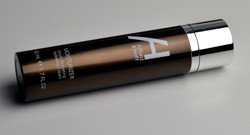 #2. Alford & Hoff Moisturizer SPF 15 for Men ($180 @ Amazon.com)
All guys want to look younger, and they want to achieve that without having to undergo awful surgery. So whether you're battling crow's feet or flaky skin, or you're simply lugging too much excess baggage under your eyes, the antioxidants, vitamins, amino acids, and minerals packed into this hydrating cream can help. When you rub it on the problem areas of your face and neck, the sirtuin (youth protein) activators promote cell longevity and revitalize the skin, while glucosamine, bamboo silica, and sodium hyaluronate moisturize.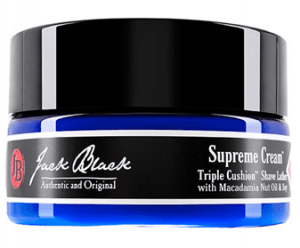 #3. Jack Black Supreme Cream ($23 @ Amazon.com)
The cold weather might give you a reason to play more video games or watch thousands of hours of Netflix, but it doesn't give you a pass to quit shaving. And freezing temperatures are when you really need to pay attention to what's in your shaving cream so you get a close shave without leaving your skin susceptible to infection or irritation.
Also: 11 Surprising Men's Grooming Stats
Jack Black (no, not that Jack Black) pumps its shaving cream full of Macadamia nut oil, glycerin, and soybean oil to soften the hair and lift it away from the skin, while the vitamins A, E, K, and jojoba oil moisturize and work in conjunction with licorice root to prevent razor burn.
#4. Matte for Men Intense Mint Protective Lip Balm SPF 15 ($10 @ Amazon.com)
There's nothing wrong with a guy applying lip balm … so long as it doesn't leave your lips looking glossy or sparkly. And Matte for Men won't. It's formulated with cocoa butter, shea butter, beeswax, vitamin E, SPF 15, and peppermint and spearmint oils to protect your lips from being chapped in the frigid cold or scorched by the sun's UV rays
#5. ClarinsMen Active Hand Care ($17 @ Amazon.com)
The only thing worse than a dead-fish handshake is a clammy, greasy, flower-scented handshake. ClarinsMen's non-greasy hand cream soaks in fast and is packed with nourishing vitamin B5, which replenishes dry skin and soothes inflammation. There's even good news for gym rats: The formula will help fight calluses. Unfortunately, the bad news for gym rats: It does zero to improve your numbers on the bench press.
#6. Dior Repairing Moisturizing Emulsion ($50 @ Amazon.com)
Dior's formula is ultra-light, quickly absorbed, and results in a healthier-looking complexion, making it perfect for faces that have dry or oily skin. Don't be turned off by the price tag. It's a little steep for such a tiny container, but a little goes a long way; expect one bottle to last five to six months.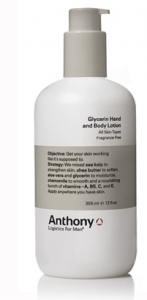 #7. Anthony Logistics Glycerin Hand & Body Lotion ($24 @ Amazon.com)
Whether your elbows are chalky or your pasty stomach is shedding skin, this hydrating body lotion will help correct the problem. It uses essential oil from basil leaves to clear congested pores, and from bergamot, which has an antiseptic and healing effect. Along with containing vitamins A, B5, C, and E, it's also fragrance-free, so you won't smell like you bathed in cheap body spray after each use.

Wanna Read More? How About … How To Feel Freshly Showered Without The Shower