Long gone are the days when men were limited to plain white tees. And, we hope, long gone are the days that you go without wearing any deodorant or antiperspirant.
Now, modern fashion brands hop on the t-shirt train with every new collection, and many of these designers construct some of the best t-shirts men will ever wear. Yes, some of them will also make the best undershirts for men, too, but that's okay. Use as needed.
Need a little guidance? Here you go …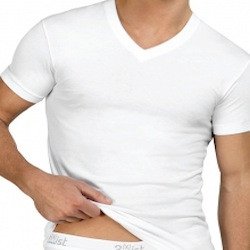 2(x)istPima Cotton Tees and Tanks ($19 and up)
It doesn't get much more comfortable than Pima cotton, and 2(x)ist offers a wide variety of t-shirts and tank tops constructed from the much-loved fabric. If you're looking for long-lasting softness, incredible breathability, and a muscle-flattering shape, these are the shirts for you.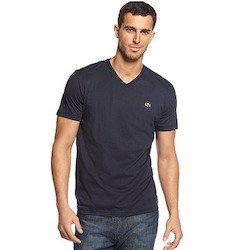 Lacoste Core Tees ($26 and up)
Lacoste is famous for its wear-everywhere polo shirts, but the brand's tees are just as iconic. Spend your weekend days in these so-sleek crew necks and see how quickly the ladies line up to admire the alligator logo.


American Apparel Tees and Tanks ($5 and up)
Known primarily as a super-trendy sportswear brand, this Los Angeles-based retailer provides some of the most popular t-shirts and tank tops currently on the market. You can choose from v-neck, crew neck and deep v-neck styles, and you'll find a variety of on-trend colors every season.


Want To Keep Reading? Try This … What Guys Need To Know Before Buying A Polo Shirt