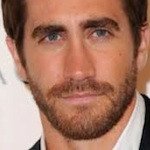 This season, facial hair is back in a big way. Are you not sure what sort suits you best? Here are six styles of facial hair for men that we're seeing on celebrities, on the runway and on the street.
The Classic Beard
Nothing says masculine like a classic beard. Keep yours short and well-trimmed, and you'll benefit from a stronger-looking jawline, and take advantage of the perfect cover for any blemishes or skin imperfections.
The Full Beard
Do you want to go a little more rugged? Let that classic beard grow into a full beard for a tough, outdoorsy look. Just be careful: A full beard may be longer, but it's no excuse to be unkempt. Decide on a length, and then take the time to keep your beard trimmed and neat.
ALSO: How to Maintain Your Scruff
The Mustache
It's not for everyone, but one of the most iconic styles of facial hair for men is the basic mustache. Try a pencil 'stache for a vintage vibe, or grow a slightly fuller version for a modern, James Franco look.
The Goatee
It's an oldie but a goodie. The goatee has long been the province of rock stars, artists and creative guys the world over. Keep yours extra-short to channel Johnny Depp; trust us, women will love it.
The Five O'Clock Shadow
One of the trendiest styles of facial hair for men is a barely there five o'clock shadow. Celebrities from Leonardo DiCaprio to George Clooney have rocked this look, and it's got a VIP sort of sex appeal that no lady can resist. Just make sure to carefully trim the shape to avoid looking haggard and overworked.
ALSO: The Best Hairstyles for Balding Men