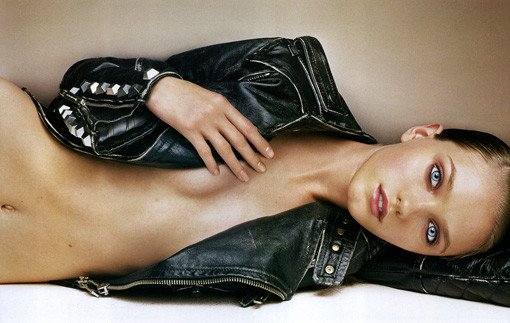 Name: Vlada Roslyakova
Age: 25
Nationality: Russian
Bio: The actual first name of Russian model Vlada Roslyakova is Elena, but she changed it to Vlada so that she wouldn't be confused with another Russian model named Elena Rosenkova. The joke is on her though, since their names still sound to Americans like someone trying to talk backwards. The 5'10", blond-haired, blue-eyed Vlada has appeared on the covers of Elle, Vogue, and Harper's Bazaar, and has walked the runway for Armani, Versace, Balenciaga, and just about any other designer whose names a model would want on her resume. Oh, and Vlada speaks Russian, English, and French, so she's probably smarter than you as well. Nevertheless, enjoy the Vlada Roslyakova gallery!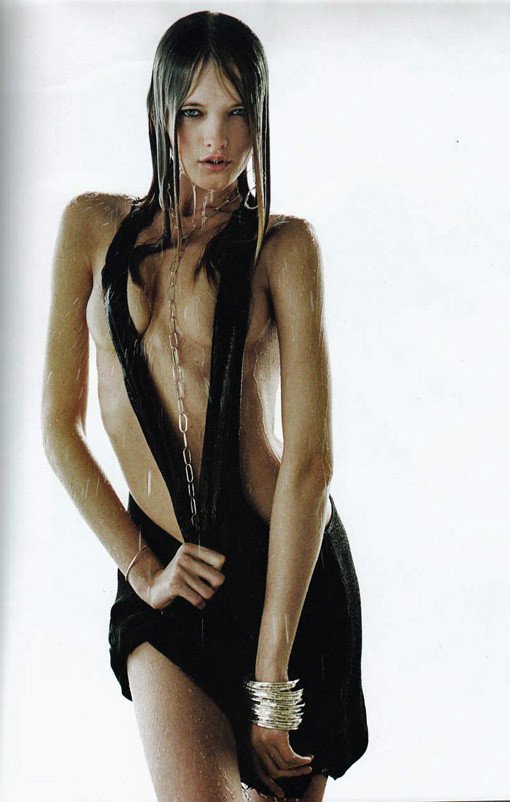 Did the photographer think, "Hmm, Vlada Roslyakova in a dress made out of nothing but shoulder straps just isn't sexy enough. I know, let's get her all wet!" Because if so, we salute that photographer.