Although motorcycles are fun as it is, after a while, they require some improvements and modifications to work and look better. They might be considered as just machines, but they can help you express your passion and style differently.
There are a variety of different styles of motorcycles and endless options for customizing, which sometimes can feel a bit overwhelming. To help with this, we've assembled a few ideas to add a dose of style to your ride and make it your own.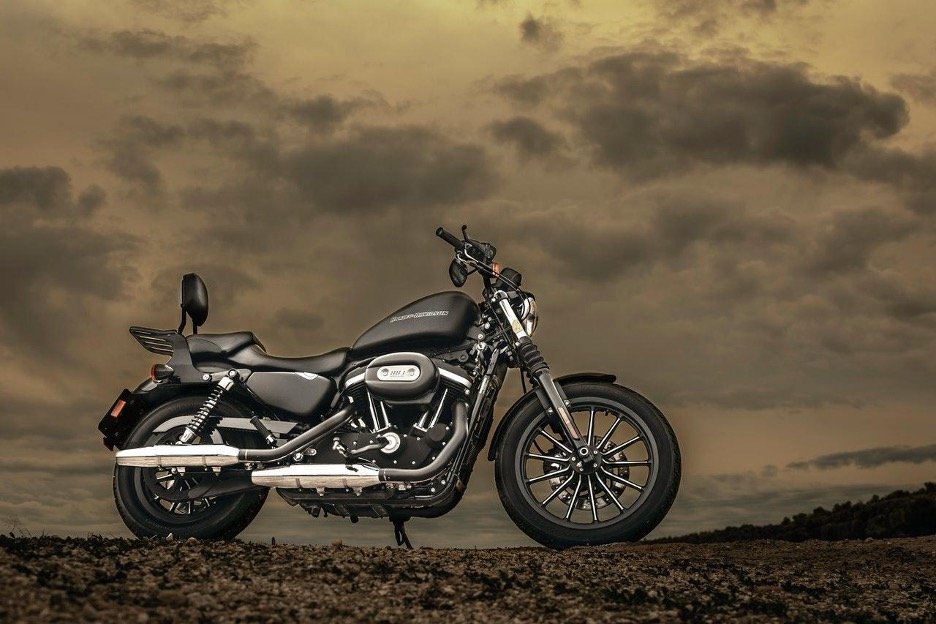 Speakers
Nowadays there are more and more companies that offer motorcycle audio system upgrade solutions that make the sound so much better. From motorcycle speakers designed to withstand extreme elements to ones with lights to brighten up your system through the night, there are plenty of different speaker styles to choose from.
Remember to choose ones that have an integrated tweeter so you'll get amazing sound quality and a grill design for protection. Also, you might want to consider adding an amplifier since you'll need the power to reproduce your music at a volume level that is louder than the wind and the noise of a loud exhaust.
LED Lighting
Lighting is one of those things that you should consider modifying since new models come along that might look great on your favorite ride. From sportbikes to cruisers, adding new LED lighting will help you to better see and be seen, and some light kits even come in different colors, so this will make your bike look very cool.
It's also a great way to improve your bike's appearance and safety whether it's a headlight, auxiliary light, taillight, or turn signals. If you prefer riding at night then this is a must when deciding to modify your ride.
Tank pads
Some people might think tank pads are just aesthetically appealing rather than useful, but the truth is they help when leaning the bike over. When bikers do this they rely on their outside knee to hook onto the tank for support, so having tank pads provides support. They are sticker-like and affordable, and will also protect your bike from scratches from zippers and other metal material from the bikers' clothes.
They usually come in various shapes and designs, meaning they will be a great addition to your bike's newly modified and improved look. Pads are one of the most common modifications that bikers do since they look amazing and offer a great service.
Luggage
Imagine taking your newly modified motorcycle out on the road in summer, and deciding to camp out somewhere. You'll need extra storage space to put some essentials since motorcycles usually don't have enough space. The great news is that plenty of companies offer amazing designs of motorcycle luggage like hard cases, tanks, tail bags, and backpacks.
Going out for longer trips with your motorcycle will be more enjoyable and much easier. Say goodbye to cramming everything in a small space, and give yourself the freedom of larger storage space for your motorcycle.
GPS and smartphone holders
The same as cars, motorcycles need a GPS and smartphone holder. You'll need easy access to your phone while on two wheels and it's a luxury every biker should opt for. Depending on your needs, you can either choose one holder for your phone, or two for a GPS and phone. Whatever you choose, they will help you greatly.
Some might consider that a GPS is a better option than a phone. Especially if they plan to frequently use their motorcycle for trips and need directions, and they are particularly great for international travels.
Other upgrades
There are plenty of other things you should consider improving and modifying that are maybe more important than the list above, but it all depends on what you want to change and upgrade. Some of those important things include upgrading your tires, seats, windshield, and even adding crash protectors.
Things like an exhaust system and an air filter can be considered a great upgrade after a while since they will help the motorcycle unleash better bike sound and let your new exhaust breathe. And if you want to replace that ugly stock fender, add fender eliminators and they will give a sleek new look to your already cool bike.
However, if you notice that you will need to upgrade almost all of your motorcycle parts, perhaps you need to sell your motorcycle already. As a result, you will not have to spend much money on modifications. Instead, you can buy a new one for better engine performance and comfort.
Final thoughts
Even though some of the parts you want to get for your motorcycle have an intimidating price tag, especially when you've already spent most of your funds on purchasing the bike itself, there are still options that won't cost too much and are essential to your new ride. And remember that your motorcycle only needs a set of affordable, beneficial, and well-built upgrades that will increase performance and look good.