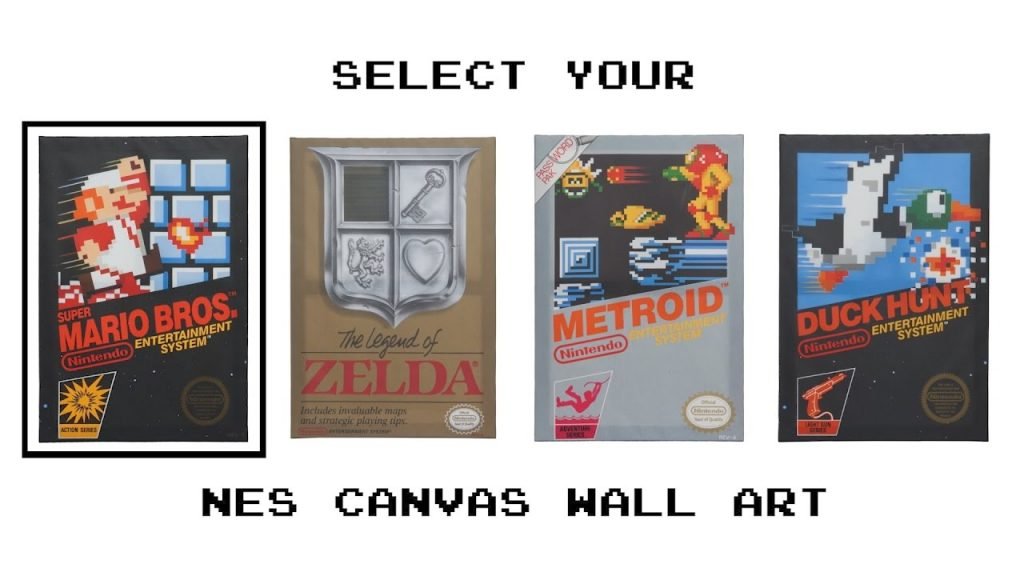 NES CANVAS WALL ART YOU NEED TO OWN RIGHT NOW
If you feel like you're going nuts looking at the cracks in your walls here's a cool and affordable way to cover them: NES canvas art ($16 @ thinkgeek.com). No, the graphics of the OG Nintendo Entertainment System aren't on par with today's fancy Sega Genesis or Super Nintendo gaming consoles, but the NES remains cool and even sold out when the NES Classic — a console preloaded with NES games — was released late in 2016.
Back to the NES canvas art — it's ideal for your gaming room, garage, home office, or bedroom if you have a super cool or nerdy girlfriend, they're an easy way to spruce up your pad without forking over a ton of cash or trying to make it seem as though you're trying too hard to spruce up your pad. Win-win.
What you get: Original NES box art printed on canvas
The options: Duck Hunt, Metroid, Super Mario Bros., and The Legend of Zelda.
Dimensions: 19″ x 13″ x 3/4″
Materials: Canvas and pressboard
We're guessing the people who have tattooed old-school video games on their bodies — check out that gallery here — as well those who play video games to avoid turning into tubs of blubber (yes, science proves that playing video games can aid weight loss) will all be interested.