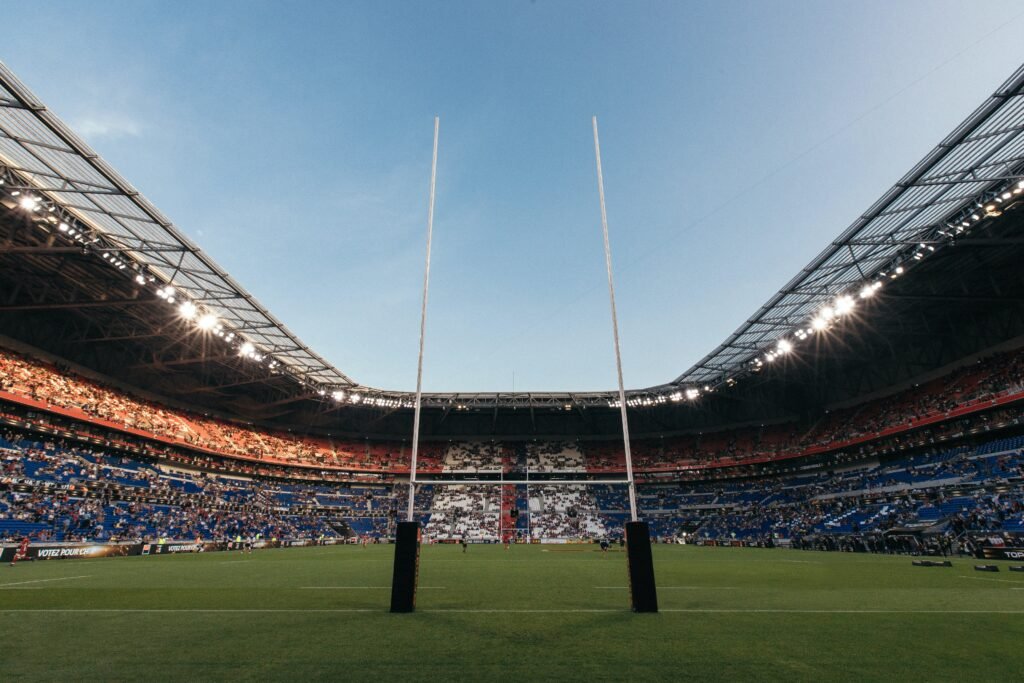 Nowadays, the latest NFL odds are consistently changing. This is due to the ever-raising standards that are placed on players and teams as a whole. Because of this, it is worth staying up to date on the latest developments in order to place accurate bets. 
Not only is Mike Singletary a legendary coach, but he was a highly impressive middle linebacker during his early career. There are many significant milestones within Singletary's career which have made him the icon that so many of us know today.
His contributions to the NFL are highly impressive, and there are numerous moments which have led to the widespread recognition of Singletary. Here is a look into the career of Mike Singletary and how he got to where he is today.
Baylor Bears
Firstly, Singletary was the Baylor Bears' middle linebacker while he was in college. It was here that he stood out as an impressive player on the field with an excellent football IQ. This allowed the young linebacker to earn All-American honors as a junior and a senior.
Not only that, but Singletary was the only college junior to be selected for the All-Southwest Conference of the 1970s. He also won ten games during his senior season with the Baylor Bears. This was the first time in the school's history that this had been achieved.
Singletary had a highly successful college football career and went on to set new records for the school and achieve many firsts for college football in general.
Chicago Bears
It was Singletary's performance during the seventh game of his rookie season with the Chicago Bears that earned him the recognition as an impressive player. Once he had joined the NFL, the linebacker was able to demonstrate his intensity on the field.
After recording ten tackles and forcing a fumble, Singletary earned a great deal of respect among his other teammates at the time. This allowed him to lead a twelve-year-long career with the Bears. There were many moments that stood out for this linebacker, thanks to his immense capacity for success and determination.
During the 1985 season, Singletary led the Bears to a final score of 15-1, helping them to climb the leaderboard and create an impressive reputation for themselves. His efforts earned him the NFL Defensive Player of the Year recognition, and Singletary was widely celebrated.
He was also known for providing motivational speeches to his teammates in order to psych them up for a big game. Singletary certainly never lost hope and saw every game as a new opportunity for success.
Coaching
Singletary was able to share his depth of knowledge as the Baltimore Ravens' linebacker coach. He formally started in 2003, and he was taken on in spite of no formal training or experience as a coach or as an assistant coach. The following year, Singletary moved to the San Francisco 49ers, where he remained for several years.
Singletary stood out among other coaches for his disciplined approach to football. He would not tolerate any misbehavior, and he was incredibly driven. This meant that Singletary was willing to do whatever it took to achieve a win and set new records on the field.
After coaching the 49ers for several years, Singletary began coaching the Memphis Express in 2018. Unfortunately, the Alliance of American Football cancelled the rest of the season after several games, before the league itself shut down. Singletary then moved to Trinity Christian Academy in Texas as a high school coach.
Records
Something that made Singletary stand out from an early stage of his career was his determination. This allowed him to gain a considerable amount of recognition for his efforts as well as his consistency. The linebacker set many school records during his time at Baylor University. This includes a total of 662 tackles made during his senior year.
In 1998, Singletary was inducted into the Pro Football Hall of Fame, and earned Defensive Player of the Year on multiple occasions as a linebacker with the NFL.
Summary
As well as an ordained minister, Singletary is a motivational speaker who is highly influential. There are many things in which this individual has accomplished during his career, and it isn't difficult to understand why so many people look up to Singletary.
From performing exceptionally well on the field during college football games, to coaching NFL teams. There is seemingly little that Singletary cannot achieve. Hopefully, the future will see more individuals with a similar determination and passion for the game.