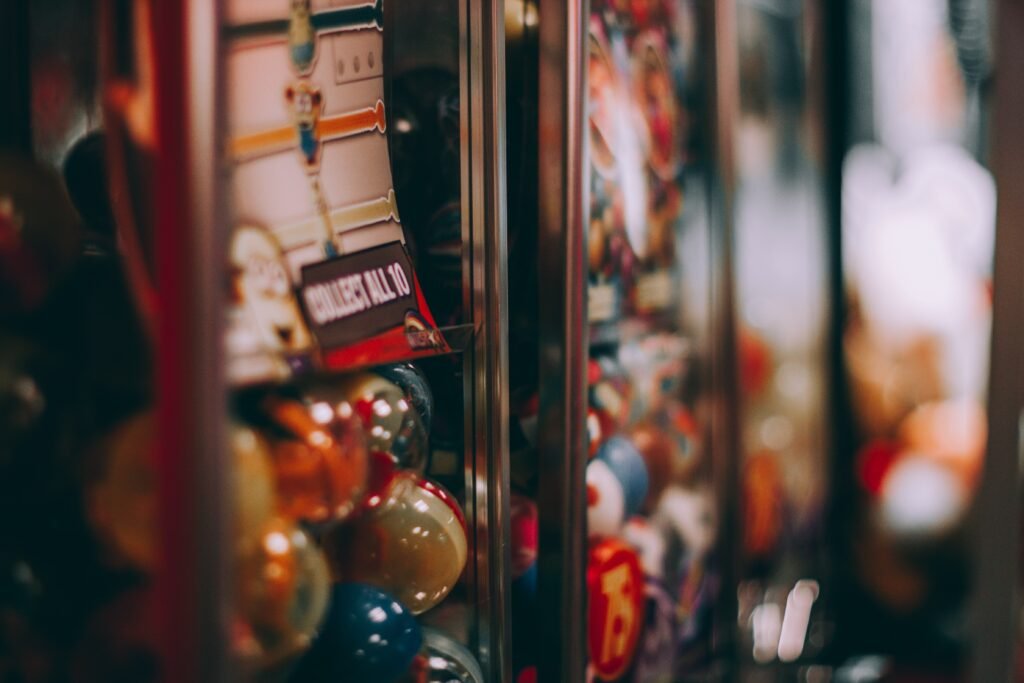 In times past, casino slot games were great entertainment devices that you only saw if you were visiting your local casino or taking a trip to Sin City itself. You would rarely come across one just around the corner—and certainly not in your own house!
However, with casinos moving into the iGaming sphere, such as those found on SlotSource.com, slots have become commonplace in almost any punter's home. Simply log on, choose your favorite slot game, and play using your PC, cell, or tablet.
There is something, though, to playing with a proper Vegas-style slot machine that the internet can't replicate. Whether it's the excitement of the flashing lights or the mechanical feel of pressing a button, having a physical slot machine to play with just feels better.
What could top a physical slot machine? A personal, physical slot machine—located front and center in your man cave. In fact, a slot machine goes perfectly with many other items that every man cave needs.
Here are some things you should consider when looking for a slot machine.
Tabletop or Life-size Slot
Slot machines abound, from novelty machines to vintage classics and even toy slots made for kids. However, the choice for your man cave will usually come down to two options: tabletop or life-size.
Tabletop slots are great if your man cave doesn't have too much extra room. These take up small amounts of space and can usually be put away quickly, especially because they typically average only 14″ in height.
Life-size slots, however, are a whole different game—literally. These are the machines you'd find on the casino floor, and they can measure as tall as 62″ and weigh around 288 pounds. Because of the obvious, they will take up much more of your man cave and be harder to move around.
Price
The price between a tabletop and a full-sized slot machine differs as significantly as the sizes of the machines.
Smaller and novelty slots retail for anywhere between $40 and $100. They offer lower once-off costs and often have less need for repairs or refurbishment because of their size.
If you're looking for the authentic experience of a real Vegas slot machine, you better be prepared to pay substantially more. Proper life-size slot machines range anywhere from $1,000 to $4,000—if you're buying refurbished—whereas brand-new machines can cost $15,000 to $25,000.
Purchase Location
Choosing what slot machine you want to install in your man cave will also determine where you should be looking to buy one. While a quick online search could come back with many results, you want to make sure you get a decent machine from a reputable supplier.
For tabletop machines, there is no real need to get anything fancy—especially considering these are more of a novelty item that is rarely bought by people looking to play.
You can purchase these machines online from retailers like Amazon or even Wayfair. These come with easy packaging and are delivered in almost no time at all—allowing you to get your man cave Vegas ready quicker than you may think.
It is best to buy proper life-size slots from an official slot machine dealer or even the slot manufacturer. While it is harder to buy from the manufacturer because some only allow sales to casinos, there are plenty of other online places to get authentic slots.
You should, of course, consider where the provider you're purchasing from is located relative to where you are. After all, transporting an almost 300-pound slot machine across the country may cost you more than you're willing to spend.
Legality
One of the most important things to check when finding a slot machine for your man cave is whether or not it is legal where you reside. While many states allow private citizens to own a slot machine in their homes, some don't.
The following states do allow you to purchase a private slot machine:
Alaska
Arizona
Arkansas
Kentucky
Maine
Minnesota
Nevada
Ohio
Rhode Island
Texas
Utah
Virginia
West Virginia
Sadly, if you live in any of the below states, your man cave will be slot-less because it is illegal to own one privately.
Alabama
Connecticut
Hawaii
Indiana
Nebraska
New Mexico
South Carolina
Tennessee
Wisconsin
Other states (that aren't listed here) sometimes change their laws regarding private slot ownership or have regulations such as age limits for people wanting to purchase a slot. Some (like Washington) even have laws stating that your chosen slot machine must be a certain age before it can be purchased.
Therefore, it is always good to check your local laws first.
Last Considerations
If you've already got an answer or decision to all of the above, make sure you also consider the following things before you get your new man cave slot.
Maintenance
If a full-size Vegas slot is all you dream of having and you're willing to pay the higher price for one, remember that that price may increase more because your machine may need maintenance or even repairs.
Location
Whether game-sized or life-sized, think about where you will be placing your slot, as it should be easily accessible without getting in the way of anything else.
Final Say
Having your own slot machine in your man cave is what dreams are made of. Thankfully, those dreams can quickly become a reality if you genuinely want them to. The tricky part comes down to choosing between a novelty slot for occasional use and a vintage Vegas classic.