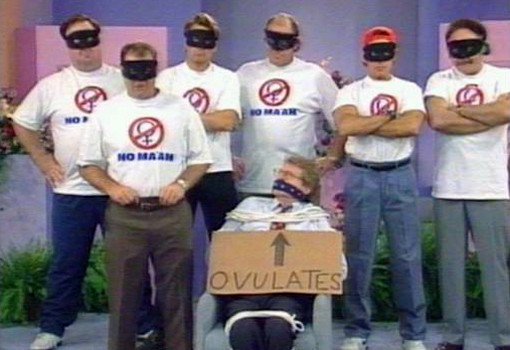 You might think the key to happiness is finding a duffel bag stuffed with cash. Or that whenever you leave the house a parade of super models fawn after you, throwing their bra and panties at your car as you speed off. Those sound about right to us, but they're tough to pull off. Luckily, some egghead from Oxford University found something slightly easier to accomplish.
WATCH: Mr. Wizard Being A Dick To Kids
Research performed by Oxford's Professor Robin Dunbar found that doing an activity with your buddies two days per week — arm wrestling, gassing beers, telling jokes, arm wrestling before telling jokes after gassing beers, etc. — can greatly improve a guy's health and mental state. Fellas that meet up with pals a couple days per week were found to be healthier, recover from illness more quickly, and tend to be less generous.
While this sounds like the optimal excuse to turn down your girlfriend's invite to stay home to watch Revenge, 40 percent of guys find excuses to bail on the twice a week meetup.