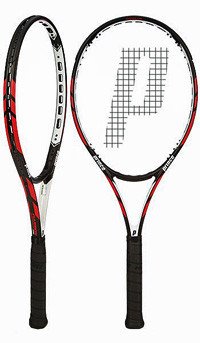 Prince Warrior 100 ESP ($180)
Prince unleashed a bunch of new tennis racquets this past spring, so if your pops is an avid tennis player (or if you're looking to set him up with an activity that'll get him off of his lazy ass), don't cheap out with a Craigslist special.
The 10.2-ounce Warrior 100 ESP has a tough graphite composition and comfortable grip. It also includes Prince's ESP (Extreme String Pattern) to help provide up to 30 percent more spin on the ball.
Why does that matter? For one, more spin translates to a more powerful shot. Two, it means if your dad totally sucks at tennis, this racquet can at least make him appear better than this this …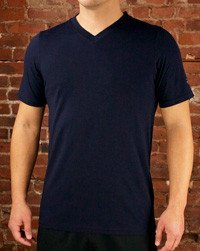 RYU Clothing ($25 and up)
No, it's not tattered and blood-soaked clothing inspired by the Street Fighter II character. RYU stands for Respect Your Universe and creates their clothing from organic and recycled material. So although you'd be giving Dad a gift, you're also doing a solid for Mother Nature.
We particularly like RYU's Intensity Tee ($38). It's a comfortable and stylish V-neck that comes in an assortment of colors. It's versatile, too. Meaning it works for Dad whether he's at the gym, on the tennis court, or out to brunch with Mom. 

And since we mentioned him …