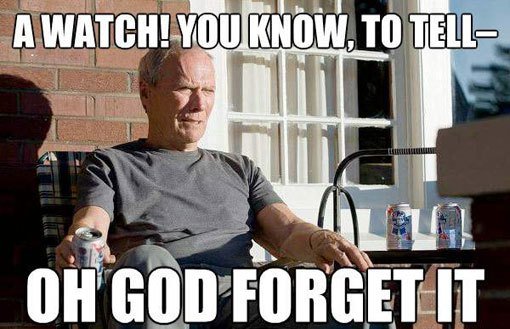 Dads typically hate when you overspend on gifts their gifts. We've all been on the receiving end of  a "Dad" look that says, "Thanks for the kind gesture, son. But I hope this ridiculously expensive gift doesn't mean you'll need to ask me for rent money, dick." Trouble is, a card or dust-collecting trinket won't cut it, either.
Also: YouTube's Best Advice For Fathers
You have to find the right balance of cool, useful, and affordable — and either of these watches fit that description. Plus, they're cool enough for you to wear as well. That means when the watch isn't wrapped around his wrist, it can be wrapped around yours.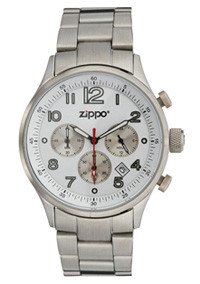 Zippo Casual Watch With Stainless Steel Band ($80-$199)
Yes, Zippo makes more than cool lighters. Their casual watch features a stainless steel case, chronograph, luminescent hands, mineral crystals, and date display. You'll pay a little more for the stainless steel bracelet with deployment clasp, so if you want to keep costs down, opt for the standard strap.
The watch also comes with a two-year warranty and is water resistant up to 50 meter, which means Dad can wear it when he's splashing around in the hot tub with Mom. Let that naughty image simmer for a bit …
Also: Cool Watches Under $100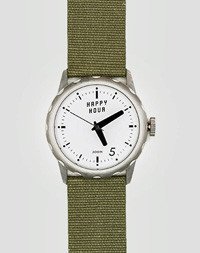 Happy Hour The Lightweight ($125)
A great watch for Dad's who prefer to keep their style clean and simple, this minimalist option from Happy Hour has a three-hand display and brushed black IP stainless steel crown. Colorways include uniform black, silver/black, and white/olive.
And yes, of course the coveted Happy Hour buckle is still there. For newbies, the clasp doubles as a bottle opener; it comes in handy more often than you'd imagine.