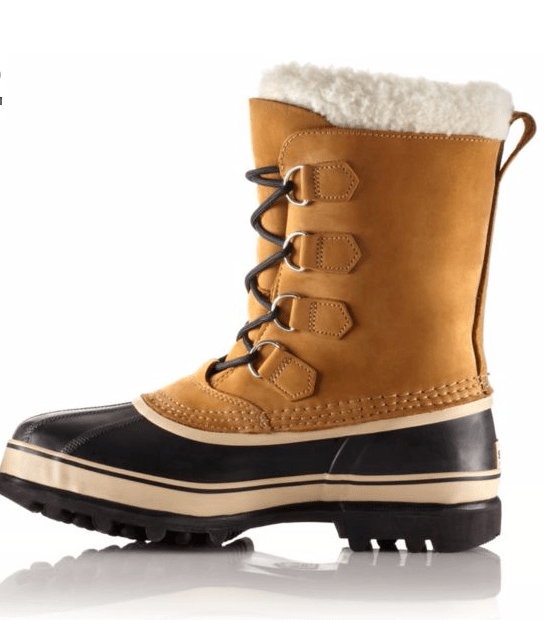 Grab these for maximum warmth and comfort. The nubuck leather upper with waterproof construction, seam-sealing and a removable ThermoPlus felt inner boot will give you all the snugness you need against the bitter cold. To get your feet through the harsh days of winter 2022, you can shell out 140 for the Sorel Men's Caribou Winter boot. You won't regret it — $140.
Best Men's Winter Boots buyer's guide
Types of Winter Boots
When selecting winter boots, there are several types that each offer different features. Waterproof boots protect from snow and rain, while insulated boots provide warmth in colder temperatures. There are also light-weight hiking boots which offer comfort and support when walking on icy surfaces. If you plan to be outdoors for extended periods of time, then consider a boot with superior insulation and waterproofing capabilities.
Sizing & Comfort
Size is an important factor when buying any type of shoe – but especially when it comes to winter boots. Make sure the fit is snug but not too tight; this will ensure your feet have enough room to move around while still providing adequate support. You should also choose a boot that has comfortable cushioning and padding on both the inside and outside of the boot, as this will help keep your feet warm and dry during cold weather conditions.
Durability
A good pair of winter boots should last at least one season, if not longer depending on how often they are used. Look for materials like leather or synthetic leather that provide durability while still being lightweight. The soles should also be made from a durable material such as rubber or thermoplastic so they can handle slippery surfaces without slipping or sliding. Finally, make sure there are no weak seams or stitching that could cause the boot to wear out prematurely.
 Style & Design
The style and design of your winter boots should match your personal style as well as your needs in terms of functionality and protection from cold weather conditions. Consider which activities you will be doing in your new shoes – do you need more traction? Do you need extra insulation? Do you want them to look stylish? All these factors should be taken into consideration before making a purchase!