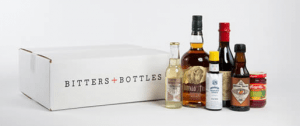 1. Bitters + Bottles | $85/month
Each box contains three to six full-size spirits that'll enable you to create five classic cocktails. You'll also receive a briefing about each booze that's included, as well as suggested cocktail recipes with instructions. Subscriptions can be cancelled at any time, so if after a month or two you're considering ducking into rehab it won't cost you anything to cancel.
2. Flaviar | $246/six-months or $41/tasting pack
Industry pros and insiders choose the booze backs, which include an array of whisky, gin, tequila, cognac, rum, vodka, and more. Order online or through their iPhone app.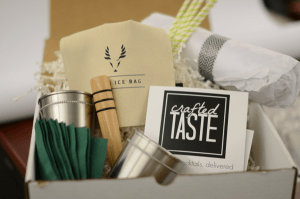 3. Crafted Taste | $130-$200/month
Each kit includes 750mL bottles of hand-chosen quality spirits, full-sized mixers, and accompanying modern cocktail recipes created by some of the world's most innovative bartenders. The ingredients are often difficult to find and custom-made to ensure unique and exciting monthly tasting experiences. Subscribers can choose to receive mixers only or the premium package, which includes either additional bottles of liquor or an upgrade in the spirit selection.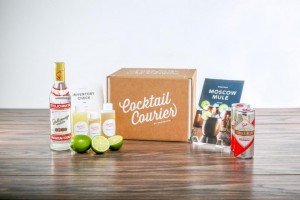 4. Cocktail Courier | $39.99/box
Every shipment contains premier cocktail recipes based on the favorite spirit categories chosen by the purchaser and the expertise of the bartenders. Step-by-step directions and enough ingredients, including garnish, are sent to make between four and eight drinks. The cocktail lists change every month, and the option to pause or cancel the subscription is always available.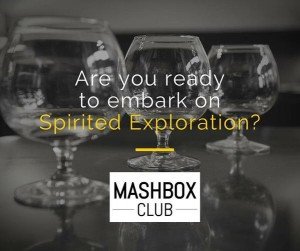 5. MashBox Club |$19.99/quarter
Three award-winning, hand-crafted spirits from artisanal distillers will be sent every three months in sample sizes, and subscribers will then be able to take advantage of deep discounts and exclusive deals on the full-sized bottles. Recommendations will be provided based on user feedback and sample ratings. Cancellations can be made at any time.
Thirsty For More? Read This Next … The Casual Beer Drinker's Casual Beer Guide
Whether it's Oktoberfest or a random Tuesday with a sixer sitting in your fridge, it's the perfect time to make sure you know your pilsners from your bocks.