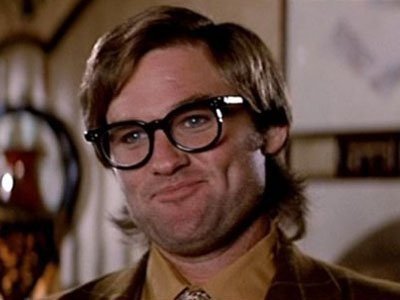 Buying prescription glasses online can save you money and get you cooler frames. Trouble is, the internet is loaded with discount prescription glasses outlets. So, which ones do you go with? These five offer some of the best men's frames and cheap eyeglasses that won't sacrifice style.
Zenni Optical
Prices start at $6.95 for a basic prescription. The price includes anti-scratch coating, single-vision lenses and UV protection. Extra features such as anti-glare, fingerprint resistant coating, bifocal lenses or progressives are extras. Shipping starts at $4.95.
Warby Parker
Single-vision prescriptions start at $95 while progressive lenses cost about double. The lenses are impact-resistant with anti-scratch coating and UV protection. Shipping and merchandise returns are free.
Glasses USA
A basic pair with single-vision lenses will cost $6 and higher. Bifocal, multifocal and  progressive lenses cost extra. Some add-on features are included in the cost of the order, depending on whether the customer opted for standard, super and premium package. Shipping is free for all orders.
Eyebuy Direct
Prescription glasses start at $6. Frame styles range from full rim, semi-rim and rimless made from titanium, metal, plastic or flexlite. Prescription sunglasses are also available. The basic package includes premium lenses with UV protection, scratch resistant and anti-reflective coatings. Prescriptions requiring a quality of 1.6 index lenses with the same coatings will cost an additional $30.90 over the price of the frames.
What Shades Should You Buy? Read This … The Best Sunglasses For Your Face