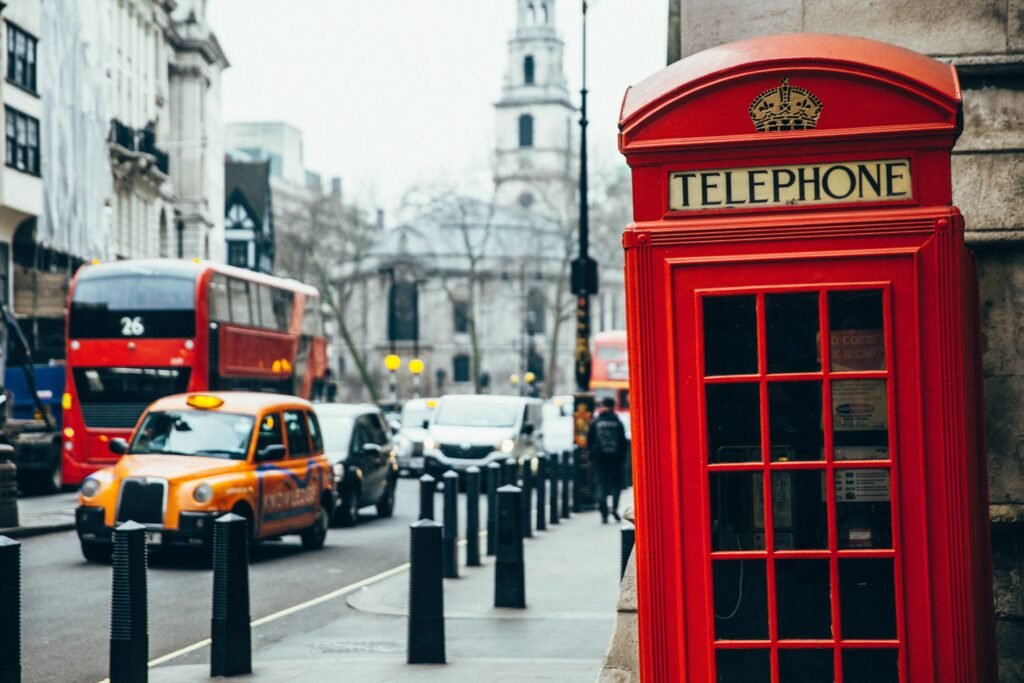 Are you a student who plans on heading off to university in the near future? Are you trying to weigh up which UK-based university to attend? If so, you may want to consider the location of the campus itself. Where the school is located can make a huge difference in terms of your experience, and even the job prospects if you choose to stay in that city after graduating.
With that said, there are a handful of cities throughout the UK that have proven to be very popular with young students. These cities are notorious for not only offering the schooling and great campuses, but all the city amenities and features that students rank high on their list. So, let's take a closer look at these popular cities.
London
It's hard to imagine any other city in the UK topping the list. London is the clear winner here; it is a world-class city filled with all the amenities young students could want or need. It's just as much about city life as it is student life here.
Choose from multiple school campuses, take in the culture and history, and enjoy a fabulous dining and entertainment scene. The shopping is spectacular, there are plenty of sights and attractions, and of course there are plenty of ways to stay active in the city.
So, what are the cons of living in London? There is one very big glaring issue and that is the extremely high cost of living. Be prepared to spend a lot not just on accommodation, but everything in the city.
Manchester
This one doesn't always sit on the top of the list and is a bit of an under-dog really. The fact is that it's well worth considering as there are a number of top universities that have campuses in Manchester. Combine that with the fact that this one has a lively entertainment, arts, and music scene, and it could be exactly what young students are looking for. It's also got a laidback friendly vibe, and can feel more personal than London.
Edinburgh
Here's another UK city that sits high atop the list of popular places for young students. Edinburgh is the capital of Scotland and features some of the most stunning architecture and charm out there. If you plan on moving to Edinburgh for school, be prepared to learn about the history, as it will completely suck you in.
Other standout features about Edinburgh include its friendly reputation, a lively entertainment scene, plenty of natural beauty to explore and enjoy, and a calendar filled with events and festivals – perfect for young students looking to get out and socialise.
Sheffield
Often described as "the world's biggest village", Sheffield is able to provide city-like amenities in what feels like a village. It is well-known for its friendly people, a large number of beautiful parks, a lower cost of living in comparison to London, and a booming jobs industry.
And in terms of the nightlife – something that young students are usually interested in – you'll find everything from quiet lounges to sip a cocktail with friends, or full-out dance clubs, bars, and pubs. The City Centre is the main location for all the action, especially at night, as there are tons of live entertainment and theatre venues in the centre.
If it's a massive university campus that you're after, then Sheffield Hallam University located in the centre of Sheffield could be ideal. Here you'll find over 31,500 students nestled in a bustling city full of amenities and top features.
Sheffield Hallam University is actually a top provider of social and health care courses, physical activity and sports courses, as well as teacher training courses in the UK. You may want to check out the University Compare website for an overview of Sheffield Hallam University, which provides all kinds of useful statistics, information, and details about the school and its campuses.
Nottingham
For those students who want to branch out in a more global sense, Nottingham is well-known for attracting a huge number of international students. That can really help you in terms of networking and creating some very strong ties that can be used as you forge your future career.
As for what to do in Nottingham to stay busy, there is an impressive dining scene to explore, plenty of entertainment venues that will keep you engaged, and the shopping is seemingly endless.
You'd be remiss not to take the opportunity to be a tourist for a while and check out some of the hottest sites and locations such as Old Market Square, The Lace Market, The City of Caves, Nottingham Castle, and Robin Hood Way and Sherwood Forest.
So Many Great Options to Choose From
All in all, the UK offers some of the most exciting and engaging cities for young college and university students to immerse themselves in.