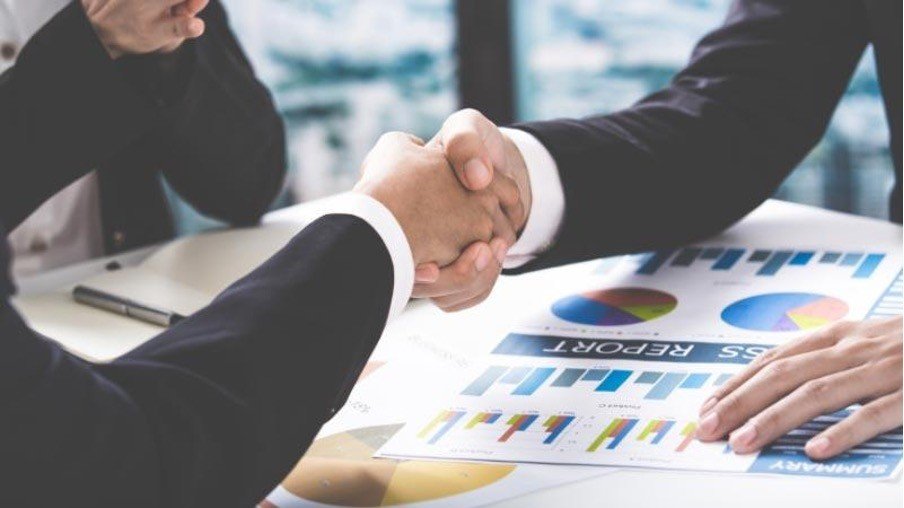 The pandemic has changed the economic fabric as once known by the global community forever: several countries are going into lockdowns to curb the effect of the deadly disease, thereby severely impacting industries and job prospects. Thousands of people lost their regular jobs, making the idea of investing in small businesses cost-effective. The pandemic massively changed the business scenario with plummeting sales, and an increase in demand for locally sourced products was seen.
Small businesses might have faced herculean setbacks in 2020, but with the advent of several Covid-19 vaccines, the scope for upcoming and successful small businesses to begin in 2021 is extremely lucrative, this year providing the perfect opportunity for successful small businesses to soar in sales and potential.
This article makes a list of upcoming lucrative small businesses predicted to take over the global market and predicted to turn over good dividends:
Courier services
Tutoring services
Application Developing services
Cleaning services
Food and beverage services
Beauty/Fashion services
Rental services
Online Gambling venture
Courier Services
The world at a standstill, still reeling from the after-effects of the pandemic, and courier services are essential for all small businesses and essential commodities industries to thrive. A network of trustworthy courier services is one of the most popular forms of small businesses thriving. Medical courier services, grocery courier services, health and beauty courier services provide respite and fulfil a dearth in the community.
Services like FedEx, DTDC have seen a surge in their revenue, with global courier services revenue predicted to surpass $545.1 billion in 2021. The introduction and implementation of the "No Contact delivery" option make it an extremely safe and flourishing small business opportunity, with an appreciation of its value predicted for 2021.
Tutoring Services
A small start-up that includes expert teachers comfortable with a new medium of remote teaching is one of the most successful small businesses to begin in 2021. Parents struggling to keep up with their children's growing coursework and inquisitiveness, this start-up business is predicted to gain traction in 2021 as schools continue to remain closed for the time being. Smaller class size with a one-on-one mentoring option makes it a convenient factor for parents to seek these tutoring services.
Remote tutoring services aids children to brush-up and gain perspective over core concepts covered by the school curriculum or prepare for competitive exams or entrance examinations.
Application Developing services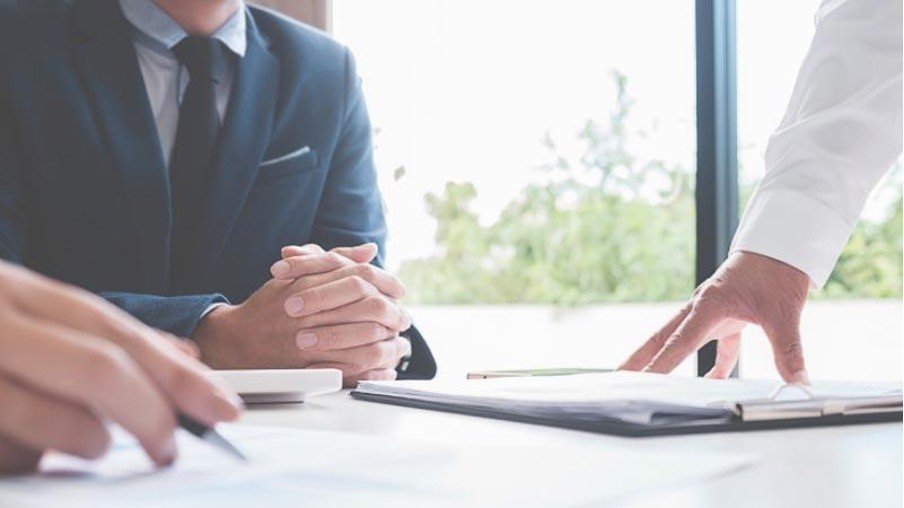 The decrease of face-to-face interaction and communication is being remedied by this upcoming and profitable small business opportunity; with more transactions and communication being shifted online, businesses require a work-from-home interface to secure their markets and orders.
The application development services industry has seen a steady rise in the past year, with an upsurge predicted for 2021 as more businesses try to secure custom made apps for their ventures to suit their demands. The global community being shifted online results in a massive demand for applications that replace daily interaction. Online media and conference platforms like Zoom, Google Meet, Skype had a steady increase in revenue, closely followed by online streaming platforms like Netflix, Prime, Hotstar.
To keep up with the ever-increasing demands of the myriad online services being provided: application developing services are expected to be one of the most rewarding small business opportunities.
Cleaning Services
The pandemic has made society become more than conscious of the importance of cleanliness; as more people shift to their homes to pursue "work-from-home" orders or as offices reopen again after being closed over months, cleaning services are the need of the hour. It requires no major investment to begin this small business and is predicted to be a booming small business venture.
The steady uprise in the market for these services as a result of an emphasised focus on a clean, disinfected work environment makes this venture one of the most successful small businesses to start in 2021.
Food and Beverage Services
While in 2020, this small business opportunity faced some serious setbacks because of abrupt lockdowns being imposed, this venture is set to make a comeback in 2021 as the situation eases with the advent of vaccines. People can bank on their cooking/baking skills and make delicious home-made goodies to create a successful business opportunity of their own. People are more conscious about dining out -making food and beverage services to their doorstep a lucrative business opportunity marked to be successful in 2021.
Beauty/Fashion Services
The market is constantly adapting to the ever-changing trends of beauty and fashion. While big industries suffered losses in stock and decreasing demand in 2020, small businesses catering to customised, hand-made, one of a kind products are in demand for the year 2021. Small businesses based on social media platforms like Facebook, Instagram, WhatsApp are an extremely profitable sector-with home-makers, students selling their niche handmade products. Handmade soaps, jewellery, art products, handmade organic beauty products are some products to look out for from this successful small business sector.
Rental Services
Vehicle renting services or driving services are anticipated to be a profitable small business venture. While it does require having a 4-wheeler or a two-wheeler, the prospect of this venture is immense. The public sector is still wary of public transports because of the pandemic, and the demand for vehicle rental services or drivers is an upsurging one. Companies can charge by the hour and make lump sum profits, which makes this venture a top pick for successful small businesses to begin in 2021.
Online Gambling – The Biggest Surprise Boon 2020-2021
This small business venture prospect might be an off-beat one, but it does have immense scope and possibility. The rate of online gaming on gambling sites has steadily increased in 2020, with growth predicted for 2021.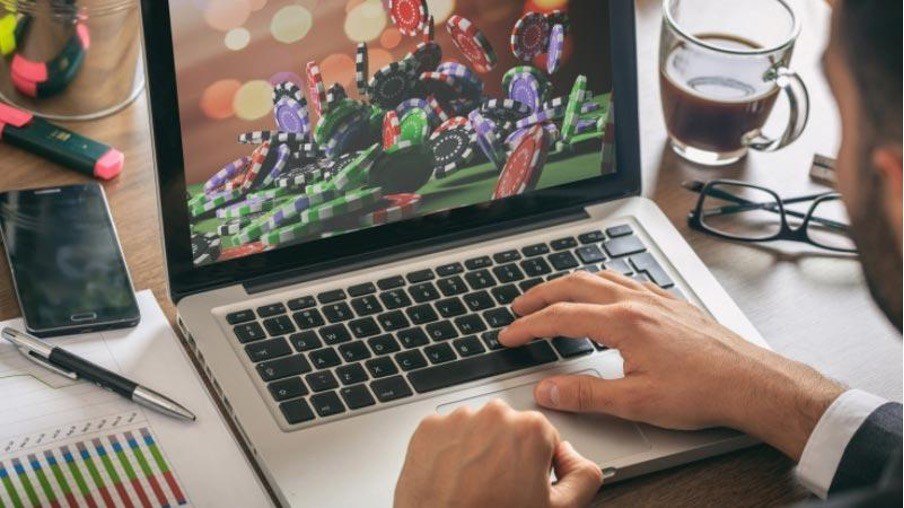 Different ways of gambling by playing all types of new slot games, video poker, online blackjack all come with huge guaranteed bonuses and lucrative offers. Different casino bonuses make online gambling a strong contender in the home entertainment industry, steering far ahead of Live Streaming industries and many Social media behemoths. Online gambling comes with its risk factors, but it is important to keep in mind all businesses operate on a risk margin.
The online gambling market size was valued at USD 53.7 billion in 2019 and is expected to grow at a compound annual growth rate (CAGR) of 11.5% from 2020 to 2027. The pandemic has helped this business venture gain traction in the fast-paced, changing business trends prevailing. This venture provides an easy and secure way of earning money while providing entertainment – capturing the attention of the global business market.
More industrial sponsors recognise this untapped market and provide handsome sponsorships that facilitate the growth of prospects for this small business venture. The large scale profits promised under this business opportunity; hence, makes it a successful undertaking to be pursued in 2021.
Summing-up
The economic sector might be still reeling under the after-effects of the pandemic, yet 2021 brings in a fresh new perspective with lessons learned from the previous year. Small businesses might seem like a risk at this critical juncture, but this is the best time to venture out with fresh ideas and make the small business industry a successful and profitable one this year.
Different other operations, like consultancy services, law services, accountancy services, are also high in demand in the market, with more people understanding the immense potential in small businesses and their long, yielding profits in years ahead.