Are you wondering how to look professional and stylish for your next business meeting? Look no further than the classic turtleneck. This wardrobe staple has been making waves in the fashion world, and it is a great way to elevate your business casual look. Let's explore the power of the turtleneck for creating a polished business casual look.
The Benefits of Wearing a Turtleneck
A turtleneck is an ideal choice for those days when you want to dress professionally but still be comfortable and fashionable. It can easily be dressed up with a blazer or dressed down with jeans, depending on the occasion. In addition, wearing a turtleneck will help keep you warm during cold weather months while still looking stylish and modern.
Turtlenecks come in all kinds of colors, materials, and styles, which makes it easy to find one that suits your personal style. Whether you prefer to wear bold or neutral colors, there are plenty of options available that will fit your needs. You can even choose from long-sleeved or short-sleeved styles if you prefer more coverage or less coverage on top.
How To Style A Turtleneck For Business Casual Wear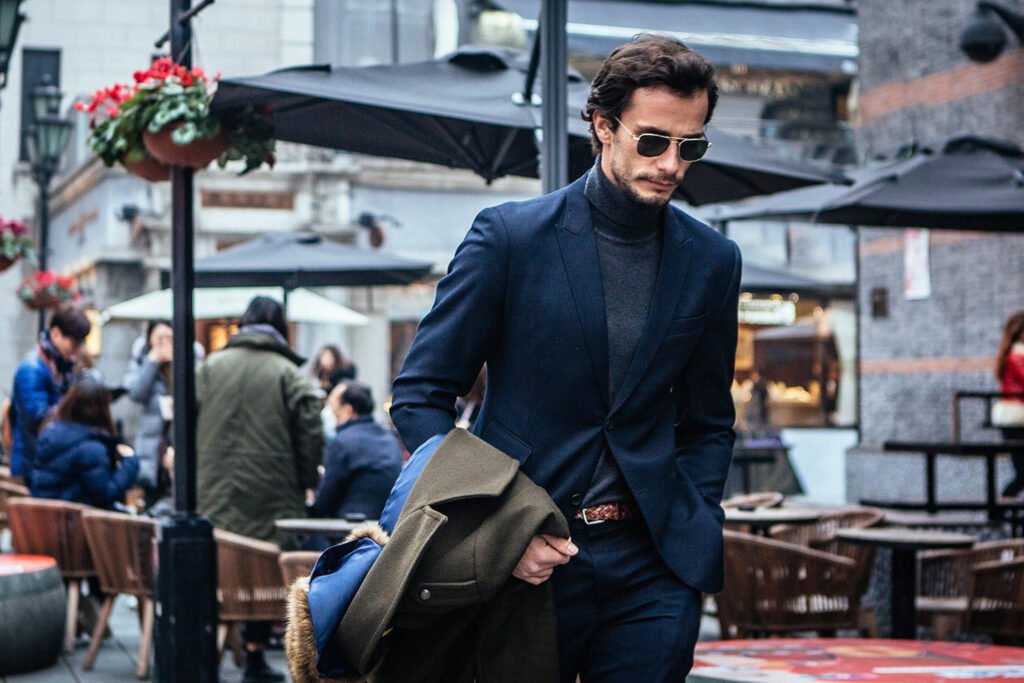 When it comes to styling a turtleneck for business casual wear, the key is to balance comfort and style. For example, pairing a black turtleneck with tailored trousers or dark-wash jeans is an easy way to achieve this look without sacrificing comfort.
To complete the outfit, add a pair of leather oxfords or loafers and accessorize with jewelry that complements the outfit's color palette. If it's cold out, layer on an overcoat or cardigan – both pieces can easily be removed once inside if necessary.
Final Thoughts:
The turtleneck is making waves in the fashion world right now as an excellent option for achieving an effortless yet polished business casual look. Whether you opt for long-sleeved or short-sleeved styles in bold colors or neutrals, there are plenty of ways to make this timeless piece work for you! With just a few simple styling tips such as pairing tailored trousers with leather shoes, you can easily create looks that are both comfortable and professional – perfect for any business gathering!