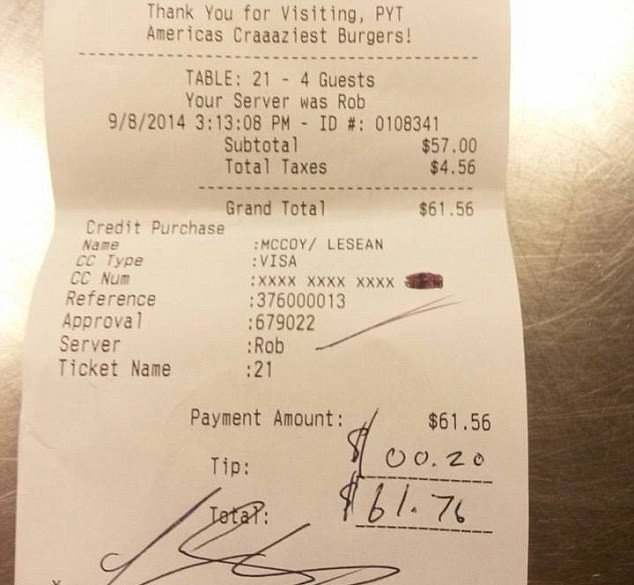 The 20 cents leaves us to believe a few things:
1) PYT does not have America's craziest burger or the world's finest service.
2) Rob the server spit in the food, spilled drinks on customers, and shoved an old lady's face into a pie.
3) McCoy and Lesean are two shitheads who should be forced to dumpster dive for meals.