Yoga has plenty of benefits, including an increase in flexibility, muscle strength, and exposure to hot women. And now that the stigma of a guy doing yoga is fading, you might want to give it a try. No, you don't need to dress like a total goon and wear nut-huggers. You don't even need to own a mat adorned with a fancy flowery pattern. All you really need are the basics, some comfy clothes, and a mat to nail your downward dog with.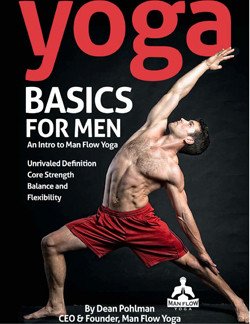 #1. Yoga Basics for Men: An Intro to Man Flow Yoga ($3 @ Amazon.com)
The comprehensive text explains yoga without delving into the philosophical aspects of the discipline. Topics covered include the scientifically proven physical benefits of practicing the exercises, 32 of the poses commonly performed and tips to organize routines into effective workouts.

Also: 10 Ultra Manly Yoga Poses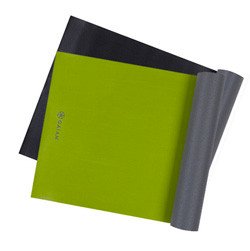 #2. Gaiam Sol Dry-Grip Yoga Mat ($89 @ gaiam.com)
Specially designed dry-grip mats are designed to wick away perspiration during Bikram Yoga exercises while firmly gripping the floor during class. The material used additionally resists bacterial growth and odor absorption.