Buying a new mattress can be a tough row to hoe when the internet is touted with advertisements, but it gets easier when you are prepared with adequate info.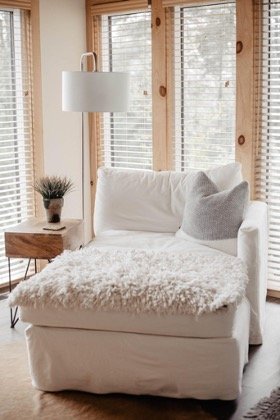 Whenever it comes to buying something, the hardest part is to decide where to start. Whether to visit your local retailer or click your way through the online stores, it is a tough call to make. On top of that, there are all these models and sizes, and materials to choose from, should you go with the budget-friendly ones or jump on the fancy models that you always see on TV, all this makes matters worse. Today we are not going to talk about your indecisiveness but to walk you through this hassle so that you can sleep like a baby on your new bed. You might even want to go for some pillow shopping on Jennifer Adams once we figure out the perfect mattress for you. Without further ado, let us begin our hunt.
How To Plump For Your Ideal Mattress.
Mattresses commonly consist of three types- foam, innerspring, and adjustable. That being said, you should also know it depends on your sleeping positions when it comes to choosing material for your mattress because there is no "right" material in here. If you like to sleep on your stomach you would probably want to go with a firm one whereas if you prefer side sleeping, softer mattresses are the perfect match for you. Back sleepers prefer something in between too soft and too firm. Apart from the strength of the mattress, there are a few more factors to keep in mind that we will be discussing below.
Do You Prefer A Bed With A Bounce?
If the answer is yes, then the traditional innerspring styles should serve your purpose. They are bouncy and firm. Moreover, interconnected coils are known for their longer durability, but pocketed coils that are covered individually with fabric have a lower ripple effect that usually happens when someone moves. Innerspring mattresses commonly have either a foam outer layer or fiberfill that is covered in diamond-quilted material. But don't get persuaded by a thick pillow top even if you have a velvet plush surface on your mattress as they compress over time. Instead, go for a firm well-quilted mattress and cover it with a replaceable cover.
In Case You Are Into A Rigid Base.
If you don't like to sink whenever you jump onto your bed then you might want to look into the memory foam options. They offer less spring, have a slow response to pressure, and provide an immense amount of pressure relief on the sensitive part of your body like the lower back, shoulders, and hips and also hold your body from plunging. To ensure the quality, you need to examine the density and thickness of the foam, and the newer models are made of several layers of foam, each layer different from the other. The layer that goes at the bottom is usually the heavy ones for giving support, and the lightweight ones go on the top to provide ultimate comfort.
Do Your Preferences Change From Time To Time?
If you like to change it occasionally then consider an air-filled mattress that has a remote to control how much air to intake. These types of mattresses usually have side-by-side chambers that allow both you and your partner to alter the firmness of the mattress independently. If you are into foam mattresses then no need to worry because some foam mattresses have a soft and firm side which you can just flip over as needed and their modular designs allow you to adjust the springs on the inside.
If You Are A Side Sleeper.
When you are a side sleeper you will need a surface that can support your body weight and changes according to your body shape. In that scenario, innerspring mattresses can provide more comfort than foam or latex mattresses, however, for side sleepers, a soft foam cushion with built-in pain reduction points across the hips and shoulders offers further support.
The Skydiver.
If you are a skydiver, that is, if you sleep on your stomach then the last thing you would want to sleep in is memory foam because it is going to smother you. Instead, stomach sleepers should go for a firmer bed for the best support. You should consider a solid cushion, a thick innerspring, or an air-filled mattress.
Hit The Sack on Your Back?
If you are a back sleeper then you need something in between too soft or too firm. You need a surface that supports your back without bending your spine from the healthy alignment. You should lie down on the mattresses in the store if needed but do not compromise with your comfort at any cost.
Do You Have An Unsettling Partner?
Do your partner tosses and turns all night. If so then consider a memory foam or an innerspring mattress with pocketed coils, or a dual-chamber air-filled mattress.
If your preference doesn't match with your partner's then you should go for the air-filled mattresses with dual chambers. With that, each of you can have a custom-made side according to your preference.
Sleeping Hot.
Don't get carried away with the seller's claims about cooling features since there are so many layers that go on top of the mattress. If you are going for a foam or latex mattress you should know that it holds in heat, especially if they are very soft and your body plunges deep in it. But there are new technologies and accessories to overcome this issue, and you just need to be clear about your preference with the seller when you buy it.
Allergies and Back Pains.
If you have allergies then consider foam and latex mattresses because they have antimicrobial properties and are resistant to dust mites and molds. If you prefer innerspring coiled or air mattresses covered with fiberfill, then remember to cover them with an antibacterial cover to keep irritants at bay.
If you suffer from back pain then memory foam or latex should be the best option for you since they give support to your body.
Hybrids.
Nowadays, a few manufacturers have come up with a hybrid mattress that brings the best of both worlds. They have the flexibility of an innerspring and the response of memory foam. If you can't decide on your ideal mattress you can always go with this option.