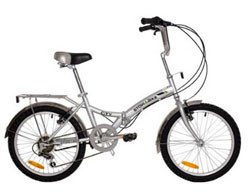 #4. Stowabike 20″ Compact Folding 6 Speed Shimano Bicycle ($150 @ Amazon.com)
The bike weighs only 35 pounds and features adjustable seat and handlebars to accommodate the tallest of riders. Six speeds ensure arriving at destinations on time. Mud guards protect the rider and the built-in rear rack adds to the overall convenience by having the ability to carry items.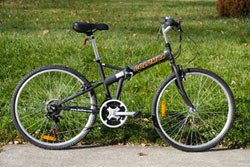 #5. Columba 26″ Folding Bike ($230 @ Amazon.com)
Equipped with 26″ x 1.5″ tires and 18 speeds makes this the perfect bike for riding on a diverse number of terrains. Constructed with a steel frame, the bike weighs a mere 34 pounds and accommodates users up to 200 pounds.