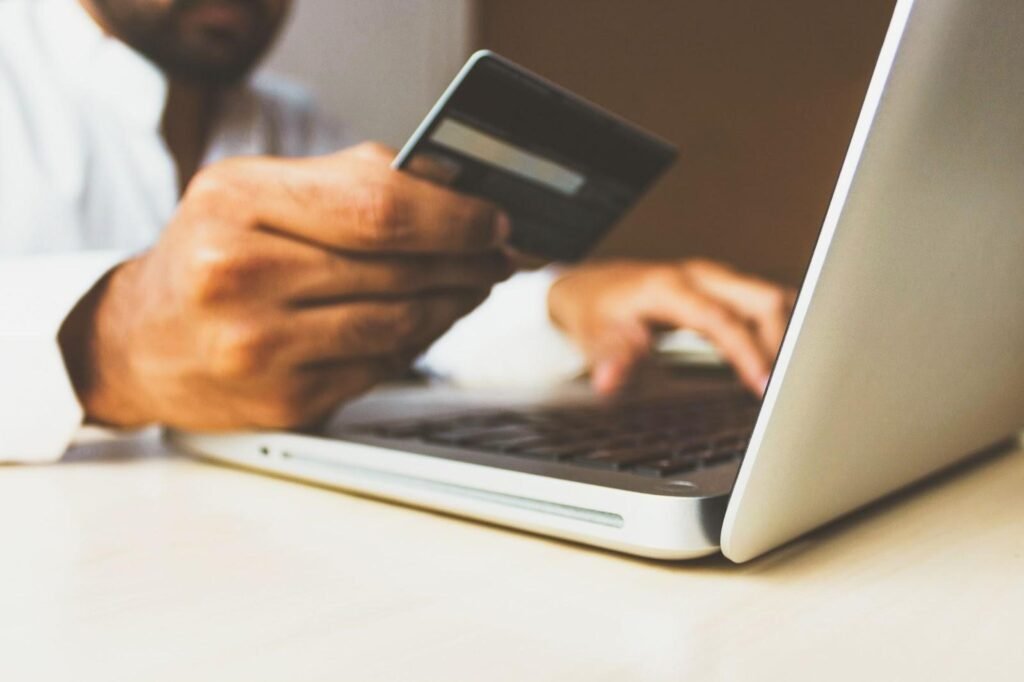 When we lived in a simpler time and used to go to physical betting shops, we didn't have to think about the payments. Good old cash would work its charm all the way. But as we've progressed and shifted to online betting, payment is now one of the major concerns among bettors.
To alleviate such concerns, betting sites offer plenty of options to choose from. Some reputed sites even offer so many options that you need multiple mouse scrolls to go through all of them. One such method is Neteller.
It would be very unlikely if you have an interest in betting but you don't know about Neteller. At least, that's what Tim Harrison thinks. Tim is a betting expert from BetZillion and he's here today with the trusted bookies that accept Neteller payments for online betting.
Throughout this post, Tim will explain different features of the electronic payment method and help you figure out whether it's a good method for you or not.
Tim Harrison on Neteller Payments: An Modern Man Interview
Neteller PLC, the original company was founded way back in 1999. At that time, online gambling was not as prominent as it is today. And so, good payment options for the betting sites were scarce.
A few visionaries from Canada decided to disrupt the industry with something that was destined to be the most widely used payment method. Neteller is simply an e-wallet and it was handling over 80% of the world's gambling payments in the early 2000s!
In 2004, Neteller shifted its headquarters to the Isle of Man and started expanding its services all over the world. From there on, it didn't have to look back because the gamblers embraced it as tightly as they could.
The biggest appeal of Neteller, or any other e-wallet for that matter, is the instantaneous payments. Both deposits and withdrawals reach their respective destinations within minutes. At this point, it's the betting site's processing periods that are bottlenecking your withdrawal!
Another huge reason why Neteller quickly rose to be the king of gambling payments is the ease of use and wide accessibility. You can fund your Neteller account with pretty much all available payment methods. And it's a great tool to bypass restrictions of particular methods.
For example, credit cards are banned for gambling payments in the UK as of 2020. But you can simply fund your Neteller account with credit cards and then use Neteller at the betting site. This way, you don't need to invest in a new debit card or any other method.
Is Neteller a Secure Payment Method for Betting?
Well, Tim believes it's as safe as it can be. As of now, Neteller is owned by the Paysafe Group. It's the same company that owns Skrill and Paysafecard. Do the names sound familiar? They should because those 2 are also extremely popular payment methods in the iGaming industry!
One of the main reasons Tim puts his trust in Neteller is its experience. It's been over 20 years of operation and there are no disputes or bad reports on Neteller payments. If the method was not safe and properly regulated, it wouldn't have been possible.
Moreover, the Paysafe Group is regulated by the Financial Conduct Authority (FCA) in the UK. It's one of the most prestigious regulatory bodies for payment methods.
To further strengthen your security, Neteller keeps the user funds separate from the operational funds! It means yours and all other users' money are stored in a separate bank account than Neteller's own account. Although it doesn't guarantee the safety of your money in case of insolvency, it's a great feature for security.
The Neteller website, the app, and the portal where you authenticate a transaction are all encrypted with industry-standard SSL 128-bit protocol. It might not sound important but unencrypted sites are a major source of data theft!
Why Should You Use Neteller for Online Betting?
If you're still not convinced that you should use Neteller for betting, Tim Harrison would like to point some additional advantages out to you.
Many bettors are not comfortable sharing their banking or card information with betting sites. It's especially true if the site is new or there are not enough user reviews. In those cases, you can use Neteller as the middle man. It has already proven its safety so you can provide the banking details.
Then, Neteller will communicate with the betting site and take care of your deposits and withdrawals.
Tim has already said that the transactions are instant. In comparison, card withdrawals take between 3 and 5 days on top of the sportsbook's processing time. Neteller, on the other hand, credits the money in your account as soon as it's processed.
No matter where you are in the world, as long as your country has Neteller and online betting is regulated, you can expect to find Neteller. It's pretty much a common offering at betting sites, right after Visa and Mastercard.
Interestingly, it's not just true for online betting. You can use the method for online merchant payments too. Even many retailers accept Neteller payments. So, it's more of a lifestyle app than just a means to pay for bets.
Tim's Guide on Getting Started with Neteller
As this is an e-wallet we're talking about, you're going to need to sign up for it first. The process is as simple as signing up at any other online portal. Follow the steps Tim is sharing on this section.
Visit the Neteller website.
Click on the "Join for free" button in the middle of the homepage. It'll trigger the registration form.
Fill out the details. Make sure you're entering valid information because you'll need to verify your account later in the process. Information such as your country and currency should automatically be selected based on your location.
Your account is already up and running! But it has low limits for the transactions. Simply upgrade your account status by providing valid KYC documents and you'll unlock the full potential of your account.
Fees You Need to Pay
The primary drawback if using e-wallets is the fees. Pretty much every top-up and withdrawal to a bank account has a fee. Thankfully, bookies that accept Neteller don't usually charge anything for the deposits or withdrawals. You mostly pay for account operations.
For example, pretty much all the offered deposit methods incur a 2.5% fee every time you top your account up. For Paysafecard, it can shoot up to 5% of the amount!
Withdrawals, on the other hand, have variable fees. For Visa and Mastercard withdrawals, you may need to pay up to 7.5% of the amount. For Skrill, it's 3.49%. Bank transfers usually have a fixed $10 fee. It might vary a little based on where you are.
The bottom line is, the fees can stack up if you use Neteller too often at betting sites. Tim recommends depositing and withdrawing large amounts at once so that you don't pay fees all the time.
Final Words
Tim believes that Neteller is one of the finest online payment methods for betting right now. It has been for a long time and this isn't going to change in the near future. So, if you've been looking for a way to securely carry out deposits, now you know what to do.