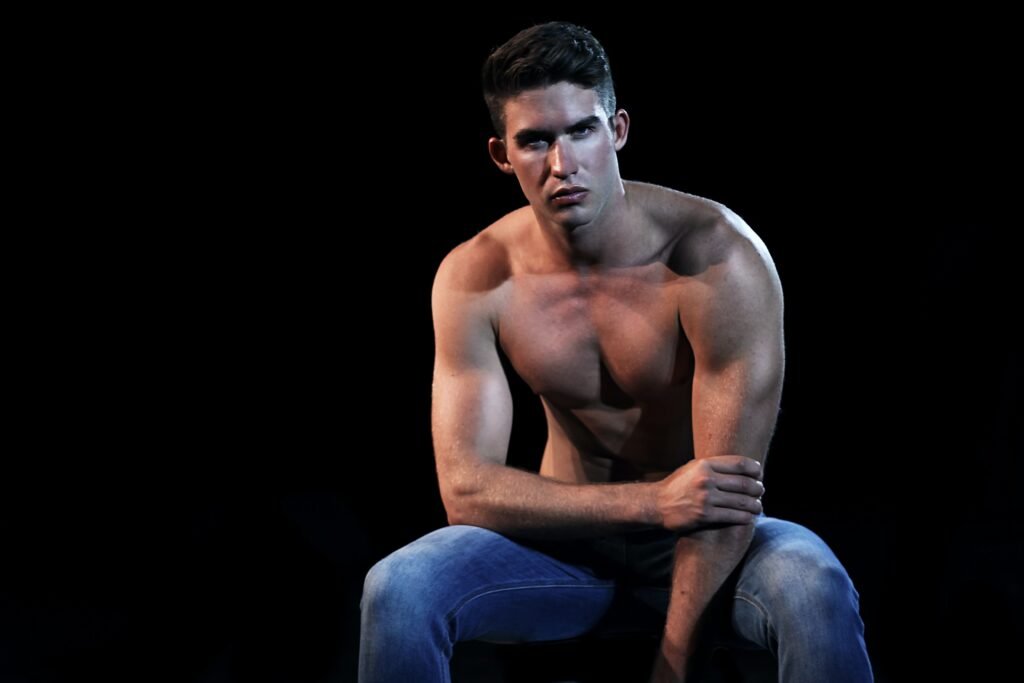 Since the worldwide pandemic began in 2019 so many businesses have been adversely affected. Social isolation measures, together with lockdowns and quarantine measures have resulted in physical isolation from others causing an increased risk of both mental and physical health issues. But our yearning for sexual enjoyment seems to have increased.
It is so difficult at the moment to meet and connect with the right person.  Sales of sex toys have surged, and male sex toys are seeing huge sales.  Historically, the focus of the adult toy market has always been women.  Brian Sloan, the creator of the Autoblow, wanted to change this and ensure that men had the same access to adult blowjob toys as women. 
Brian Sloan created the infamous Autoblow blowjob toy because he felt there was a real gap in the market for male masturbation toys. The Autoblow is now the world's most popular blowjob toy and simulates the blowjob using the latest technology.
The Autoblow has been hailed as the greatest blowjob robot currently on the market. It is one of the only masturbators on the market which is required to stay plugged into the electrical outlet. This means it can generate a lot of power whilst in use, leading to an all-round amazing, hands-free (pun intended!) experience.
There is no need to look around for batteries, or keep replacing them mid blowjob – is there anything worse than this?
The Autoblow is probably at the high end of the market when it comes to male sex blowjob toys, but that has not affected its popularity.  As people are going out less, spending less in restaurants and clubs, they are able to invest in key masturbators.  What makes the Autoblow even more appealing is that it has an artificial intelligence setting.  There are nine settings for various types of blowjob. 
The nine settings are not simply pump-action, up and down modes. Each mode relates to a type of blowjob, Brian Sloan is said to have developed the modes by using artificial intelligence to analyze 109 hours of oral sex videos. Sloan wanted to ensure that the Autoblow simulated blowjobs given by real people, and was not simply a robotic hand-job.
The different speeds allow you to change the tempo of your blowjob from slow and steady to fast and furious. It all depends on what kind of blowjob you fancy on the day, and of course, how much time you have.
There are ten speed levels for you to choose from, and if you are want to edge yourself for the ultimate long-release orgasm then there is also a pause button. Be warned though, once you start using the machine it takes A LOT of willpower to pause.
The ten blowjob experiences are:
The full stroke
Intense edge
Fast edge
Slow and fast combo
Top stroke
Bottom stroke
Top and bottom stroke
Masterstroke one
Masterstroke two
The tenth setting is just WOW. The artificial intelligence is created to enhance your solo sexual experience. This setting is considered an enhanced artificial intelligence experience
The new Autoblow AI is quieter than its predecessor, the Autoblow 2 + XT. The noise from the earlier machine was seen as distracted, so Sloan took all the constructive feedback on board to develop a much quieter machine.
In order to make sure you make the best use of the Autoblow, you have to make sure your penis is all the way into the Autoblow. When you first use it and insert your penis you might feel like you are in as far as you can go. Thrust in deeper if you want optimum feeling and sensation, and you like the deep-throat kind of blowjob. Be sure to lubricate your penis before you start.
As the speeds increase, so the grip increases. You can find the speed and pace that suits you best, although it is probably best to start slow and build up. What does it feel like? It actually has good repeat motion, great pressure, and movement and rapid speed. The Autoblow blowjob toy has all the essential components of a great blowjob toy: velocity, grip, lubrication, and friction.
The Autoblow relies on sensor components to make sure the experience is as authentic as possible. It has an in-built micro-controller with an infrared sensor and magnetic sensors, these work together to ensure the sleeve is fleshy and feels real along the stroking plane.
The sleeve of the Autoblow is suitable for all lengths, sizes, and girths. It has been designed to make you feel like you are having a human experience. The sleeves can be changed, so you can opt for a sleeve that looks like a pair of lips or a pussy hole. Sleeves are really easy to clean, it comes out of its socket so you can wash it and keep it clean for next time.
Does the Autoblow feel authentic? Yes, it really does, you don't feel like you are ejaculating into a machine and you can change the tempo depending on what kind of blowjob you feel like. There is a lot of autonomy which only adds to the experience. It is one of the best male masturbators on the market.