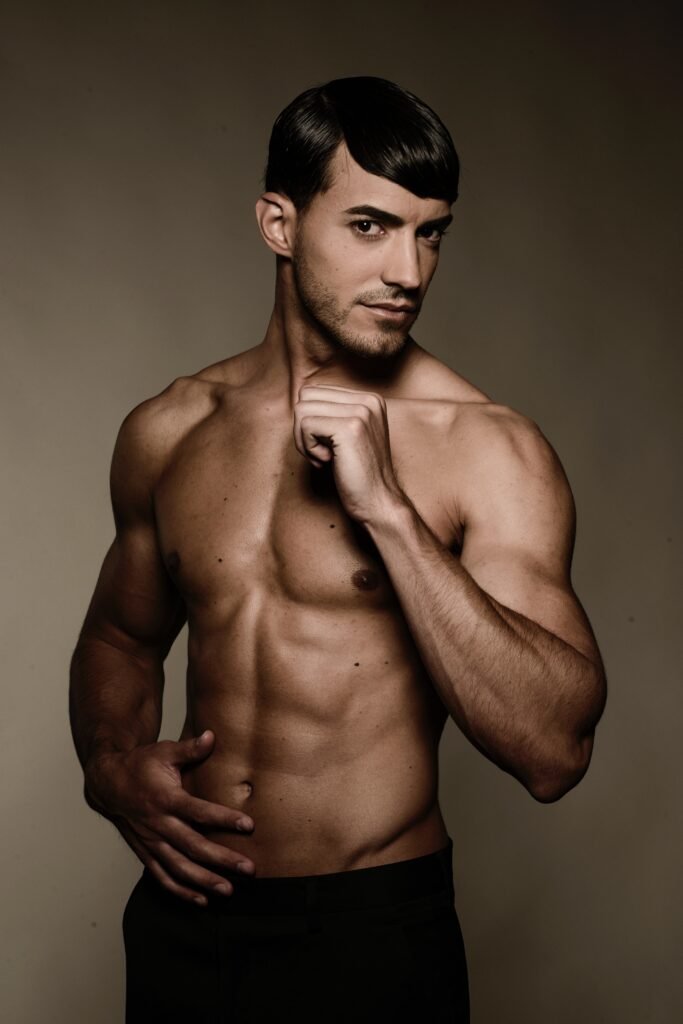 As far as male vibrators go, the Lelo F1 is considered to be revolutionary. The Lelo F1 is an app-controlled, next-generation vibrator that allows you to take full control of your satisfaction and release. There is definitely a huge market for masturbators for men.
The Lelo F1's Developer's Kit has been hotly anticipated as a male masturbation toy, touted as one of the most innovative male vibrators to be produced it has kept up (pun intended!) its promise of delivering great male orgasms. The Lelo F1 comes with a Lelo SDK, allowing you to change the app settings and tailor the experience to your own taste. Geeks will rejoice at being able to code their personal program of pleasure.
The F1 combines a cruise control setting with SenSonic technology which means that you can retain the level of intensity during any form of sexual play. The control setting combined with the SenSonic technology ensures your penis is deeply, and completely thrilled. It is designed so you don't feel like you are having a mechanical experience with a masturbation toy, but instead it does feel more organic.
The inside of the Lelo F1 contains a body-safe silicone that feels great against your penis. The inside sleeve is smooth silicone and ridged, and the outer casing is made from soft-touch plastic.
The SenSonic sonic wave system is a real winner and sets this vibrator apart from others. What you have is the combination of sonic waves alongside vibrations that stimulate, and penetrate in an amazing way. The sensations are difficult to describe but think of a vibrator with wave simulation and you kind of get what it might feel like, lots of small buzzy vibrations. The wave simulation allows for deeper and more sustained penetration, enhancing the vibrations.
The SenSonic creates a sound, which in turn creates a sonic wave. This makes the whole experience feel more authentic and organic. There is a membrane that pulsates on the frenulum of the penis which is a game-changer. As you move up the speed levels the membrane pulsations become more and more intense.
The vibrator is waterproof (great in the shower or bath), rechargeable, and with different vibration speeds depending on your personal preference. It is a great quality masturbation toy, and once you are inside it you can leave it to just do its thing.
The F1 comes with different speed, strength, and pulse settings. It is essentially a male masturbator with an inbuilt motor that vibrates, the vibrations travel from the base to the tip of your penis, and even better is the SenSonic technology which sends sonic waves deep inside of your tip. It feels pretty unbelievable.
The Cruise Control mode enables you to have an automatic, and sustained intensity which is essential for any masturbator for men. This unique technology means you can save some of the power and charge whilst the Lelo F1 is running.
The SenSonic technology is what sets this male vibrator apart from the others currently on the market. It measures 4.25 inches in length and 1.5 inches in diameter. It comes with a USB charging cable which is handy, and as mentioned earlier it is completely rechargeable which is handy. You will need to charge it before its first use, so factor that in when you first receive it – you won't be able to have a little play straight away. However, it doesn't take long to charge, about two hours. The F1 has a 90 day standby mode which means the battery will drain itself after 90 days.
As far as male masturbation toys go it is easy enough to use. There is a simple 'POWER' button to switch on, and if you keep it pressed down it activates your Bluetooth pairing mode. The '+' button allows you to increase the intensity of the stimulation, and you can decrease with the '-' button.
There are eight modes of use offering eight levels of intensity, pulsation, and vibration. The SenSonic simulation by way of sonic waves provides for a 360 degree stimulation. The unique PWS system, pulse-wave-simulation, means that you will not lose intensity or breaks in enjoyment. This technology has been trademarked and is unique to the male masturbation toy market.
The grip is strong and the buttons are very accessible. The noise levels depend entirely on what mode you are using. The more intense modes are noisier and less discreet. It is easy to clean, and you don't have to worry about getting water in it when you wash it as it is waterproof.
What you get with the Lelo F1 is a unique form of stimulation and sensation, it is always being developed so it is likely that the next version of it will be an even better masturbator for men.
Adult toys companies are developing and selling more products to combat the physical and social isolation that is occurring as a result of the pandemic.