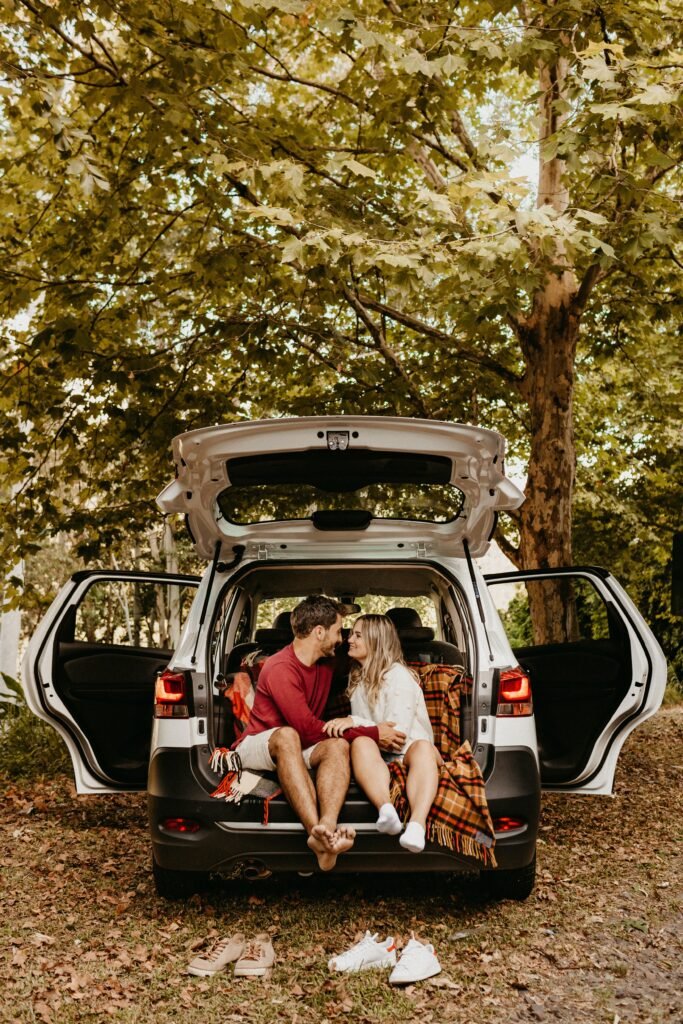 Even for the seasoned nomad, every road adventure is a foray into the realms of the unknown. It entails exploring new destinations, experiences, people and something out of the usual palette and that requires adequate preparation to make the journey safe, successful and enjoyable.
Planning a road trip isn't a walk in the park. A small mistake in the preparation can result in serious blowbacks and a little foresight on your part could pay off spectacularly. Here are top five ways to adequately prepare yourself for your next road trip.
Plan Your Itinerary
It is always advisable to develop a detailed travel itinerary before you begin the trip. Do a route plan and research the various routes that you will use ahead of time. You can find online the best route planner app for Android and iOS that you can use to plan your route ahead of time.
Check to see if some of the routes and destinations that you are planning to visit are open and the hours during which the many rest stops along the way are operational. Performing a thorough research ahead of time will save you from some nasty and unexpected surprises on the trip.
It is always prudent to map out and choose all your planned rest stops ahead of time before you start the trip. Research and mark out the convenience stores, gas stations, rest stops and motels that you might use during your trip. It is safe and efficient driving when you have a clear idea of where you are going and the stops you are going to make.  
Budget
Road trips cost money. In fact, you will be spending money even before you embark on the actual trip. That is why it is always prudent to budget and approximate what the entire trip is likely to cost. Some of the costs that you should factor in for a road trip include the following: –
An approximate cost of gas for the round trip
Lodging rates along the route
Cost of food
Cost of servicing the car before you embark on the road trip and during the trip
 Cost of acquiring gear for the road trip
 Miscellaneous costs
On top of budgeting, ensure that you carry your credit cards and enough cash with you. Road trips are a costly affair and you may have to grapple with numerous miscellaneous costs. Carrying some cash and credit cards with you will help you tackle any emergencies and extra costs that you may incur on the road.
Service Your Car
Before you hit the road, ensure that your car is in tip-top shape. Take your car to a mechanic and have it serviced and tuned up in readiness for a long road trip. Some of the areas that you should prioritize including doing an oil change and checking out on the coolant. The vehicle's brake fluid and power steering fluid should also be checked. Because you will mostly be driving on dusty or muddy terrain and in unpredictable weather, ensure that the vehicle's wiper fluid is topped up.
Other areas to focus on before embarking on a road trip include the vehicle's air filters, radiator, battery and the hoses. Get your mechanic to inspect the vehicle and fix any potential issues ahead of time. The car should be well-tuned and primed for those long road trips beforehand. If you overlook any aspect of the vehicle's maintenance, it is most likely going to rear its ugly head down the road as you push the vehicle to its performance limits on those long, winding and often desolate highways.
Ensure that you have filled all the tires to the correct psi and that you have a spare tire. If you aren't sure of the vehicle's correct psi rating, look for it in the car's user manual. If you have a tire gage, you can use it to determine if your car tires have optimal pressure. Alternatively, you can simply take your car to the gas station and have the attendants do this for you. Gas stations will allow you to use their air pumps for some small fee.
Even if all your car tires are new, always remember to carry a spare tire as well as the tools you need to replace a punctured tire like the tire jack or a torque wrench. Tire troubles can be unpredictable. Even with the best preparations and new tires, you could also run into some tire trouble.
Like with your car tires, ensure that you check the psi level in your spare tire. It should match that of the rest of the tires in the vehicle.
Pack the Essentials for Your Road Trip
You will need plenty of essentials for a road trip. The amount and type of this will depend on the duration of the trip and the type of activities that you are planning to partake of. Create a comprehensive checklist of the items and gear that you will need for your trip. These can include: –
Plenty of comfortable clothing and shoes
Toiletries
First aid kit
Medication including prescription and OTC
Plenty of water
 Snacks
Flashlight
 Portable car jump starter
 Car chargers
Car dash cam to capture road incidents, accidents and some rare moments
 Some GPS device
 Sleep masks
Cargo box
 A stowable day pack
 Emergency beacons
Coolers
Travel pillow
Phone mounts
Body wipes
Windshield water repellent
Road Atlas or Maps
Picnic blanket
Tie-down straps
Water bottles
Cooler
Ratcheting straps
Sunglasses
Face masks
An outdoor puffy and blanket
 Sun shade and windshield protector
Power inverters
Some entertainment
Flip flops or slippers
You don't have to pack all of these. Create a checklist of what will serve your needs best on your road trip and pack it up.
Do Some Medical Checkups
If you are grappling with some serious medical condition, book an appointment with your doctor and inform them of your planned trip. Ask them to recommend any prescription medicines that you might need for your trip.
Don't forget to have your documents on the ready, including your car insurance and a valid driver's license in order before the trip. Ensure that you begin packing your items a day or two before the trip. Last minute packing is often fraught with forgetfulness and other errors of omission.
Happy road-tripping!