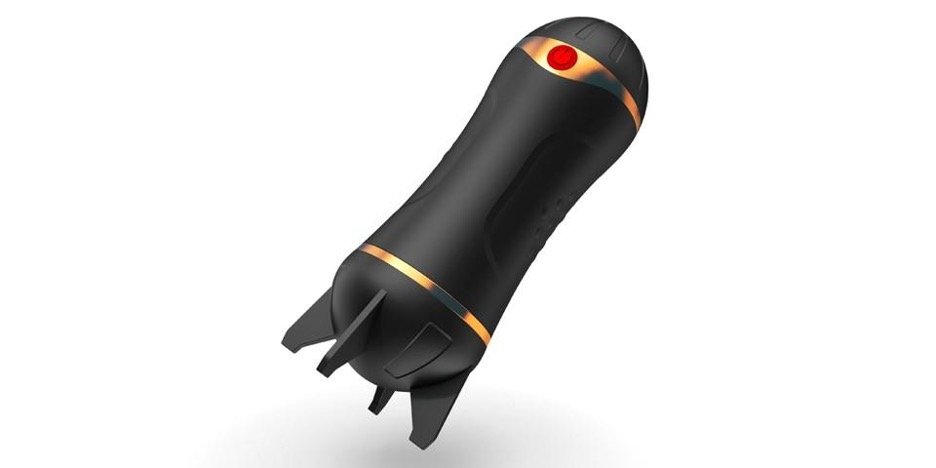 Every relationship has its fair share of ups and downs, especially in the aspect of intimacy. There are circumstances where you would feel less wanted or unsatisfied with each other's capacity to provide pleasure. In the absence of one's partner, intimacy and pleasure become more challenging.
In connection, giving your man extra satisfaction can reignite your relationship, especially when intimacy and pleasure are at stake. Thus, you can use the fact that men can self-satisfy and are more susceptible to orgasm.
In fact, it is almost 100 percent of the time that men reach orgasm during sex compared to more or less 1 of every three women who do. However, you would ask yourself, "What if I am not there for my man to get that pleasure from?" What then, indeed? Tracy's Dog might just have the answer for you.
Tracy's Dog Turboo
Turboo, an advanced male masturbator by Tracy's Dog, has provided men with the satisfaction they deserve. Its improved features have been reaching waves of customers online. Hence, this could be the perfect present for your partner. If you are curious, here's what Tracy's Dog Turboo has in store for you.
Features
Tracy's Dog exclusive CFEET feature
The Centrifugal Forced Ejaculation Enhancement Technology (CFEET) enables Turboo to create an ultra-high-speed rotational output creating a centrifugal force. As such, there will be a powerful stimulation on the male genitalia. Hence, a mind-blowing orgasm is at hand.
3 Vibration Modes And Frequencies
With the help of the CFEET mechanism, the three vibrational modes become possible. With this advanced feature, you can gradually shift from one mode to another by squeezing the device's shaft. In other words, you now have a grip-based device. Imagine the convenience while you are on your way to an ecstatic pleasure.
That being said, you can make sure on how it's built. Turboo has a built-in rotating ball fast enough to generate the centrifugal force necessary to help make the masturbation cup move in multi-directions. As such, Tracy's Dog Turboo is the first-ever masturbator to have such a remarkable feature.
USB capable
Having a USB-ready charging capacity allows the device to charge via different electrical sources that also have USB ports. These include power banks, computers, laptops, tablets, and the like. Following this point, Turboo offers USB capability with a life of 60 minutes in one complete charging. Basically, that is an hour of continuous pleasure.
Ipx7 waterproof rating
Any waterproof device with an Ipx7 rating can be submerged in water and avoid water damage. Turboo can survive a 1-meter depth submersion for about 30 minutes. If you are looking for durability, a waterproof male masturbator with an Ipx7 rating is all you need, say—Tracy's Dog Turboo.
Odorless and body-safe material
Another consideration you should think about is the safety feature. A body-safe product is a toxic-free product approved by the FDA. It means that it is biocompatible and safe for friction-induced contacts on human skin. Turboo has this safety feature. It is made from an odorless medical-grade silicone material and is guaranteed body-safe.
Stretchable enough
Having been made up of silicone, Turboo is stretchable enough to accommodate different penile sizes. If you are worried your partner has significantly bigger genitalia, Turboo got you covered.
How to use Tracy's Dog Turboo?
Lubricant is optional but recommended
First, lubricate your penis using a water-based lubricant to increase pleasure. Doing so will also decrease the possibility of acquiring skin lacerations caused by the friction between two dry surfaces.
Power on
Second, turn the device on by pressing the power button for approximately 2 seconds. It will also put Turboo into vibration mode.
Vibration mode shifting
Third, press the same button once each time you want to switch between modes. You can also shift the vibrational modes using the grip mechanism.
Power off
Fourth, to turn off the device, you only need to press the power button for about 2 seconds to turn the device off.
Cleaning
Lastly, cleanse the device with water. Keep in mind that you need to do this before and after using Turboo.
Final Thoughts
Giving man pleasure, sometimes, is only limited to when you are physically available. Truly enough, being away becomes a challenging phase. Hence, satisfying your man in your absence can get you into thinking, "How can I keep my man intimately happy while I'm away?" That is where Tracy's Dog Turboo becomes a valid option for you.
Turboo has advanced features that can elevate the level of normal stimulation masturbation usually has. It will allow the user to feel better and feel as if stroking the real thing. Hence, the pleasure he gets gives off a happy vibe as a result.
Therefore, give your man that extra pleasure. Turboo might just be the perfect present for him. Just visit tracysdog.com for more info.