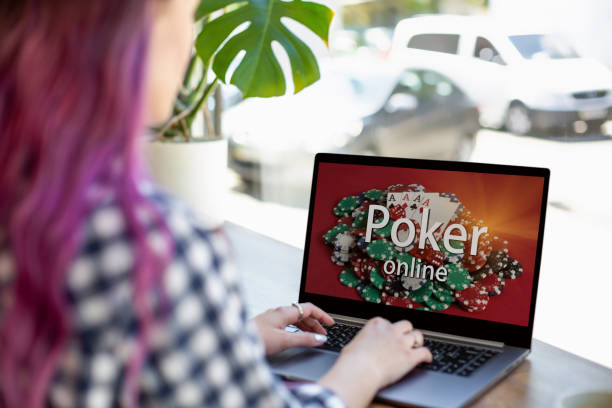 Poker is a game of skill, not chance. You cannot expect to win money simply by sitting in your favorite casino or poker room. Poker has become one of the most popular online games. It's simple to play online, requires no special equipment, and is enjoyable. If you want to play poker online successfully, you must first find the best poker site. There are numerous types of websites available, each with its own set of features and benefits. We will give you tips on how to choose the best poker site for you in the sections below.
1. Bonuses and VIP benefits
Bonuses are an important part of online poker. They assist new poker players in getting started. Some bonuses include free chips, while others allow players to earn points that can be used to purchase more chips. The best bonus programmes reward frequent players. Before signing up, players should always check to see what kind of bonuses they have. The terms and conditions of these bonuses differ from one programme to the next. Bonuses with high wagering requirements should be avoided. These bonuses typically require players to make a deposit and then wager several times. You will not be able to withdraw your money if you lose all of it. This means you could end up losing a significant amount of money. When you sign up for a bonus, remember to read the fine print.
Another way to improve your poker experience is to use VIP benefits. These advantages are available in top-tier poker rooms. They include private tables, exclusive tournaments, and other benefits. You may be required to pay a fee to access these benefits. However, this is often worthwhile because you will receive a higher level of service. When deciding between poker rooms, look for those that provide both bonuses and VIP benefits.
2. Poker software
Poker software is classified into two types: client-based and server-based. Client-side software is installed directly on your computer. Server-based software communicates with the internet via your router. Both types of software perform admirably, but they each have advantages and disadvantages. Client-based software, for example, is simpler to install and configure than server-based software.
As a result, when looking for the best poker site, you should consider the software they use. If your internet connection is slow, using client-based software may be out of the question.
3. Look for a site that has a good reputation
Because most poker sites are scams, they have a bad reputation. They make big promises but never follow through. If you see a website with a lot of negative reviews, it's probably a scam. The best way to avoid this is to conduct research before opening an account. Make sure you carefully read all of the terms and conditions. Some websites require you to make a real-money deposit before you can access their bonus offers. This immediately raises a red flag. Positively reviewed websites are more likely to be legitimate. These websites typically have a strong reputation and provide excellent customer service. Sites with high ratings for customer service are more likely to pay out when you make a withdrawal.
4. Regulation and Licensing
The authorities in charge of licensing poker rooms have evolved over time. Previously, only Nevada was permitted to operate poker rooms. The government now grants licenses to all states. This means that each state has its own set of rules governing what can and cannot happen within its borders. It is critical to understand these rules before joining a new poker site. When selecting a poker site, make certain that it is regulated by the appropriate authority. The best poker sites, according to most experts, are regulated by the United States Department of Justice (DOJ). The DOJ regulates all forms of gambling, including online poker. This is done to keep players from being scammed or cheated. If the DOJ does not regulate a poker site, it may be an illegal operation. Some individuals believe that the best poker sites are unregulated. This, however, is not the case. Many unregulated poker sites are fraudulent. They make big promises but never deliver.
5. Look for a site that has a good selection of games
You must know what kind of cards you have in poker. If you have A-K in your hand, you should play Texas Hold 'Em. When you have Q-J, you should play Omaha Hi/Lo. The more games there are, the better. Some people prefer to only play No Limit Texas Hold 'Em, but this is not always possible. Sites with a greater variety of poker games will attract more players than those with fewer options. To get the most out of your time playing poker, choose a site that offers all of the games you enjoy.
6. Security and safety
When it comes to choosing a poker site, cybersecurity and safety are the most important considerations. If you've ever played online poker, you know how easy it is to lose all of your money. This occurs because hackers are constantly attempting to steal people's personal information. They use this information to gain access to and empty their accounts. Using an encrypted connection is the best way to avoid this. No one else can see what you are doing when you connect to a website using a secure connection. A trustworthy poker site will always have a positive reputation. They will not defraud anyone, will keep your personal information secure, and will promptly pay out your winnings.
7. Banking methods available
When selecting a poker site, secure deposit methods are critical. Some sites require you to use a credit card to deposit, while others accept bank transfers. If you prefer to keep your funds safe, using a credit card may be a better option. Sites with multiple payment options outperform those with only one option. The more options you have, the easier it is to transfer money from one location to another. Before joining a poker site, always look into their banking options.
A perfect poker site would provide excellent bonuses, games, and a reliable security system. You should also consider how many different ways there are to deposit money. There are numerous other factors to consider. Make certain that the site you select meets all of your requirements. You will be able to spend less time worrying about losing your hard-earned money once you have found a site that meets all of your requirements.