With increasing lighting options, home remodels are no longer what they used to be. Instead, they have become more extensive and spectacular. Every season, someone comes up with a new way to enhance the beauty in a home, and others follow suit. One of the trending lighting options has been the use of recessed lighting. It has fast caught on in the market and seems to be increasing in its applications. We will look at what it entails, how you can use it, and why it has become so common.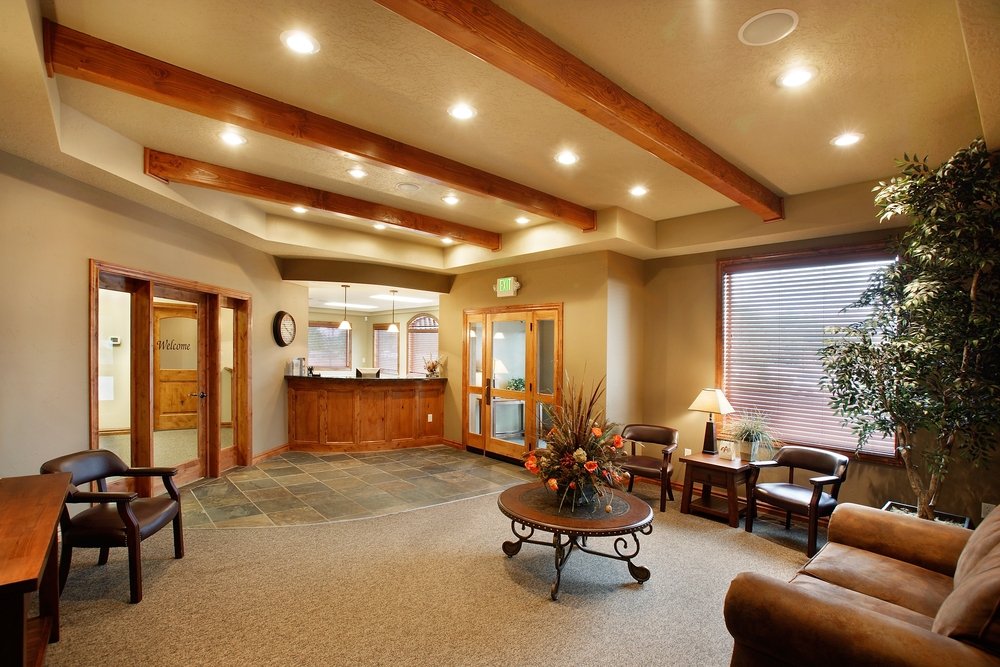 What is recessed lighting?
Recessed lights, also known as can lights, downlights, high hat lights, and pot lights, fit directly into nooks in the home. Most people use them in ceiling lines, but these lights also work in floors, walls, and other spaces. Their beauty lies in their invisibility. By installing these lights inside the nooks, all people see is the resultant light and not the housing and trim. The lights blend in with the minimalism in most modern homes.
Over time, people have leaned on recessed LED lights, which boast longer lifespans, better color temperatures, and more energy efficiency. Plus, they come in a wide range of designs, enabling you to find the best possible choice for your home. In addition, while LED lights were a bit costly in the past, it has become increasingly common to find reasonably priced options.
Applications of Recessed Lights
So, where can you use these amazing lights?
Kitchens
Did you know that recessed lights can serve accent, ambient, and task lighting needs? Often, people gravitate towards flashy lights, believing that these will work the magic. However, recessed lights also have what it takes. For example, LEPRO.com offers a wide bevy of options you can use in highlighting key areas in your kitchen. Say, for example, a marble countertop. It can easily be the most focal point in the room if you direct adequate light to it. With LED recessed lighting, the light is uniform and directional and hits all the right angles. So, think of what you would like to highlight in your home and position some lights around it.
Bathroom
People spend hours in the bathroom, and it follows that these spaces should be well lit. From showering to dressing up to removing makeup, these havens serve quite many purposes. Recessed lighting can easily help you meet all these needs. Ensure, though, that you get lights suited for use in the bathroom. Otherwise, the trim may get damaged, affecting the bulb and the quality of light. Plus, you do not want to take any chances with electricity. The last thing you want is to damage your electrical fixtures or pose a danger to people in the home.
Recessed lights can pretty much go anywhere in the bathroom. You can have them above your dressing mirror, above the shower, above the cabinetry, or any other space you want to highlight. So play about with some ideas and see what speaks to you.
Living Rooms
Besides bathrooms and kitchens, people also spend a lot of time unwinding in their living rooms. You may have noticed that even in homes where living rooms are hardly ever used, these spaces are often striking. So, how can you use recessed lighting to ensure your living room oozes with elegance?
You can have some artwork adorning one of the walls to create a focal point. If this does not appeal to you, leaving one wall bare and having recessed lights on the walls can work. Some people prefer to have the lights in the ceiling, which also looks great. Can you have the lights both on the walls and ceilings? Why not? However, with recessed lighting, you are safer keeping it simple. Therefore, instead of using the lights on walls and ceilings, choose one section and stick with it. For example, you can have the lights on a wall in your living room and the adjoining room. It creates a flow and unifies the rooms, ensuring you do not end up with a busy space. After all, the living room is a relaxing space and should feel like so.
Home Theater
Home theaters are generally very minimalist as the attention is often on the screen. Pendant lights and chandeliers do not go with this vibe. Instead, you want to work with subtle lighting that does not take away from screen time. What better option other than recessed lighting! It fits right in with the whole laid-back look. How is that for an idea?
Bare Walls
There are only so many walls you can adorn with art before the room starts looking busy. If you feel that some walls are too bare and require some highlighting, you can install a few recessed lights on them. It is a simple yet effective way to brighten up a wall. Also, in rooms that barely have an aesthetic appeal, installing a few lights on the walls can help. You can also add some lights to the ceiling and see how that goes. Please note that easy always does it with such subtle looks. Otherwise, if you use too many lights, the room will feel cramped and off.
Decks
Outdoor spaces are often ignored in lieu of the indoors. Often, people notice that their outdoor spaces need sprucing up when they find themselves outside at night. If you like enjoying star watching or night barbecues, you may want to add some lights to the outdoors. You can use the lights on pavements, decks, porches, or a few other areas. A few lights will be enough to illuminate the path and rob the night of some of its darkness. It makes it easier to spend more time outdoors and enjoy some fun even when the sun has long set.
When installing recessed lights, please keep two tips in mind. One, you should strive to be as simple in your installation techniques as possible. Less is more in this case. Two, you should not install the lights without professional help. As much as you may be good at DIY, these lights are pretty complex to install.