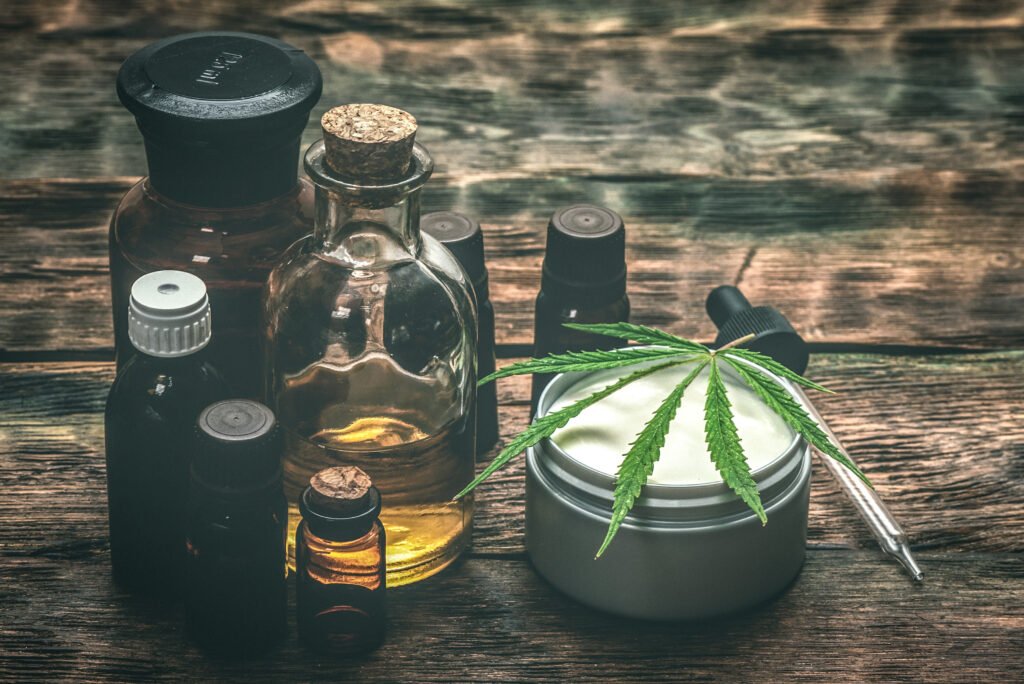 Over the recent years, different products containing CBD or cannabidiol from the cannabis or marijuana plant have soared in popularity. This stemmed from increased research on these products and the promising benefits that it's said to bring. With this rise in popularity also came so many more different kinds of CBD products that are out in the market.
If you've decided to give CBD a try, the wide range of products that are out available in dispensaries may overwhelm you. These products, however, all have their respective pros and cons.
So, the bottom line lies in the function you intend it for or the problem you wish for that CBD product to address. Ensure that you also equip yourself with all the information you need as regards quality by reading through Cannabest CBD reviews and other product reviews before finally heading out to shop for one.
To help you in this decision, here's a list of four CBD products for you to try out this year:
1. Oils and Tinctures
One of the common types of CBD products that are out in the market today is oils and tinctures. Typically, these CBD oils and tinctures have an alcohol base, glycerin, and oil. Generally, however, you can take these extracts on their own, typically through a dropper directly on your tongue, or place a few drops into food and drinks. The ease of using CBD oils and tinctures makes them two of the most favored kinds of products.
Depending on the kind of potency that you can tolerate, there are also different strengths of CBD oil and flavor that are widely available.
In choosing what oil or tincture would be the best, however, here's a quick guide of the factors that you should consider:
Potency. This refers to the amount of CBD that's in every bottle of the CBD oil you intend on buying.
Date. A good CBD oil should be at least one year from the date of manufacture to ensure top quality.
Contaminant. Ensure that the CBD oil you're buying has been tested for contaminants, like heavy metals and molds.
2. Edibles
As its name implies, edibles are those CBD products that you take in and digest as food. The most common forms of these edibles are CBD chocolate, drinks, and sweets, like CBD gummies.
These CBD edibles will usually come with other ingredients that enhance the effects that it sets out to give. So, in choosing from among the many CBD edibles, you may also want to select those with the added ingredients that work for the purpose you've intended for purchasing the CBD product itself.
Some of these added ingredients commonly found in CBD edibles include:
Melatonin for enhanced sleep, as CBD may also help you relax and sleep better.
Organic sweeteners like tapioca or honey syrup, so you can mask the potential bitter taste that highly potent CBD products have.
Organic fruits like berries, for that added taste and vegan option, plus a boost in antioxidants.
3. Bath Bombs
As CBD usage becomes more popular, more and more kinds of products are also being introduced in the CBD market. One of the newest is bath bombs.
If you've long been a fan of using bath bombs during your 'me time,' and if you've got a tub at home, you may also want to check your dispensary if they already have CBD bath bombs for sale.
These bath bombs are also enhanced with the ingredients for the purpose you wish to have—for example, eucalyptus for recharging and lavender for soothing your skin.
4. Massage Oils
Given that CBD has an inherent capability to help you relax better, massage oils are also a popular product to try for 2021. With a good quality CBD massage oil, a little goes a long way, so you won't have to pour in so many to make your skin so greasy during your massage session.
This is perfect either for use by yourself as your nightcap or even when you ask a masseuse to come to visit you for your regular massage.
When choosing from among the many massage oils, you may also want to check the ingredients list for the other kinds of oils it may contain, apart from CBD oil. For example, jojoba oil and sweet almond oil are soothing and moisturizing on the skin.
Conclusion
This list of CBD products that you can opt for can also serve as your shopping guide. When you head out to shop at your trusted dispensary, don't be overwhelmed by the wide variety of CBD products that are available.
Learn to check the labels, and also choose according to your need. Whatever the type of product you end up buying, the most important factor you have to be keen on ensuring is the quality.
Many people who switch to CBD products are typically on the hunt for a more natural alternative to the usual synthetic and chemical products that they've previously gotten accustomed to using. So, be sure that the quality of your CBD product does give you the benefits that you intend to receive, without the nasties.