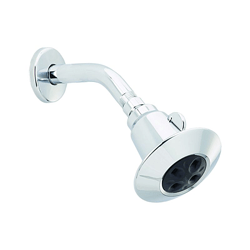 H2Okinetics Showerhead, $150-500
Looking to save some money on your utility bills each month without sacrificing a good, full-spray shower every morning? Enter the H2Okinetics Showerhead, which utilizes a special technology to deliver 36 percent less water than standard showers while managing to feel the same — which is what really matters, am I right — and the larger droplets feel warmer for longer.
What does this all mean? More pleasure for you, whenever you step into the shower and when you're paying your water bill.