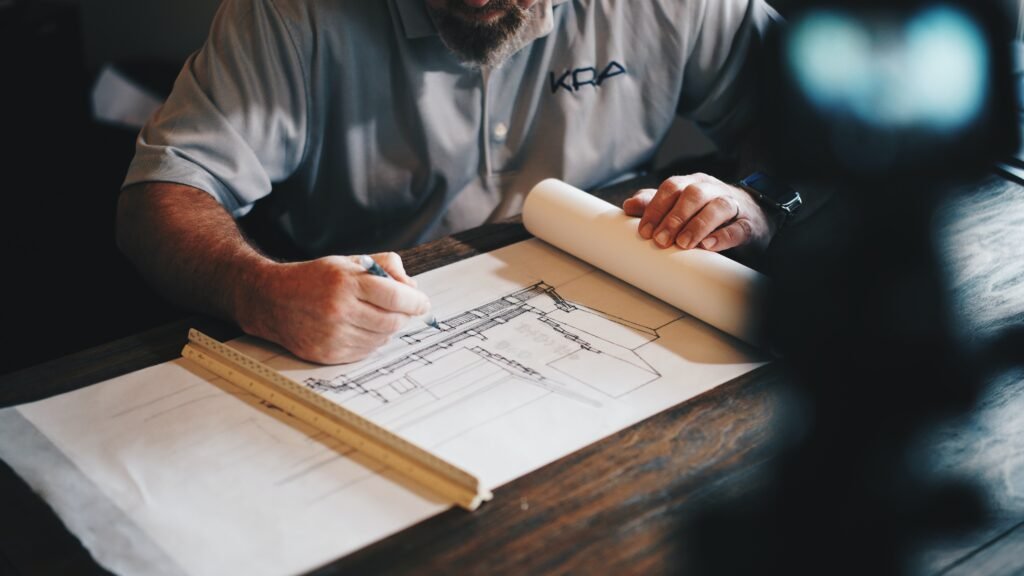 Construction projects can be tough and require extensive knowledge and responsibility. In addition to internal issues like delays and improper work, construction projects have to be prepared for other external factors, such as price volatility, temporary contractors, accidents, and weather constraints.
These factors can profoundly impact the progress of any project on various levels. Project managers must prevent these issues by effectively managing all project resources to complete the project within a given deadline. Ongoing construction projects see a resource manager appointed, who will be responsible for effectively monitoring resources.
In this article, we'll be discussing the different types of resources used in a construction project, as well as construction resource management solutions.
Construction resource management
Construction resource management is the process of planning, scheduling, and managing construction-related resources. When you effectively manage your resources, every task is completed on time.
Construction resource management also helps construction firms avoid buying unnecessary materials and machinery, hiring too many workers, and falling victim to project delays.
What are the various resources in a construction project?
Here is a list of all the essential resources required in a construction project.
Labor
Your employees are the main driving force of construction projects. Some critical roles in the construction industry include:
Estimators are responsible for calculating estimated costs, labor required, and materials needed to complete a project.
Architects must visualize the client's requirements and develop a design in the form of a blueprint.
Supervisors act as the middleman between construction management offices and workers. They're responsible for effective communication between the two parties.
Engineers are one of the most important roles on a construction job site. Civil engineers use software to design plans for the project. The role of an electrical engineer is to monitor power requirements for a project to ensure that safety protocols are followed.
Quantity surveyors provide the customer or client with tips on construction costs and contractual matters within the building process. In other words, they act as a consultant to the architect.
Laborers are the main workers for every construction project. Once all the planning and estimation are done, laborers turn the project into a reality.
Equipment
A construction project requires the use of heavy equipment and machinery. Equipment selection should prioritize quality, but factors that can affect selection include delivery deadlines and budgeting. Commonly used heavy equipment include trenchers, bulldozers, excavators, cranes, and mixers.
Materials
In a construction project, you'll require various materials like wooden planks, metals, concrete, cement, clay, and water. Cost-effectiveness and the quality of materials play a significant role.
Facilities
Facilities are essential for enhancing the efficiency of workers and complying with safety regulations. According to government regulations, every construction site needs to have the following facilities for a hygienic working environment:
Living quarters or accommodation for workers
Sanitary facilities and toilets
Sources of clean drinking water
Changing rooms and lockers
What are the challenges associated with construction resource management?
Construction projects deal with a multitude of issues, a few of which include:
Lack of skilled labor
No effective resource planning and scheduling tools
Poor resource utilization
Unanticipated changes during the project due to external and internal factors
Lack of communication between employees
The benefits of effective construction resource management
Proper resource requirement assessment
Finding the highest-quality and most cost-effective resources can be difficult without enterprise-wide visibility. Learning to manage the resources effectively lets you access a wider range of resources and knowledge on what is and isn't worth the price.
Reduced project costs
Effective resource management helps project managers monitor financial indicators of the project, such as revenue, profit margins, costs, and overheads. Project managers can use resource management to control costs and compare estimated versus actual spending, taking action to avoid risk.
Improved productivity
Effective resource management ensures that the right amount of materials is available at the correct time in the correct location. This helps to maximize efficiency and also improves productivity for workers.
Better team collaboration
Effective team collaboration is vital. Each employee must have a clear understanding of their responsibilities. A construction site can be challenging to manage, as all the tasks are interdependent. Therefore, all workers must coordinate with one another to remain on the same page.
Resource management increases collaboration. Additionally, problem-solving becomes easier, fostering trust and boosting morale among employees.
Steps required to identify resource requirements
A simple three-step process can help with identifying resources. Here are the three steps you need to take.
Create a project plan to identify the milestones
Identify and separate the crucial resources required for project success
Calculate the availability of resources and reusability
Planning makes resource management easier
Resource management in construction projects can be tricky. However, if you have a ready-made plan with proper scheduling, you can enhance productivity and reduce the likelihood of resource conflicts.