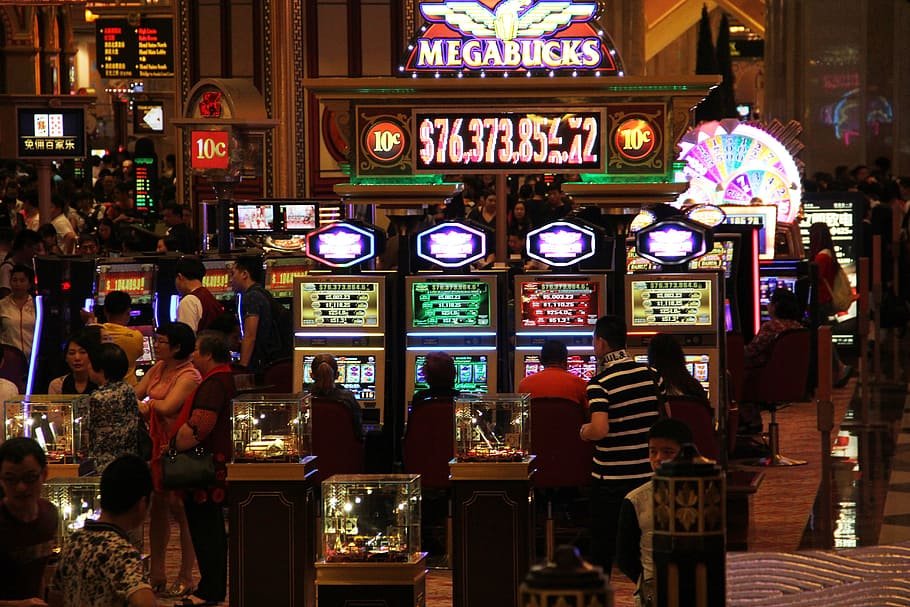 Macau offers one of the most immersive casino gaming experiences on the planet. This densely populated peninsula off the coast of mainland China has rapidly developed its casino scene in the last two decades since the Chinese government sought to legalize and regulate its gambling industry.
Since then, the number of annual tourists to Macau has more than tripled from seven million to 22 million. Many of these tourists come in from mainland China as well as further afield, with the sole intention of playing casino games on the hugely developed Cotai Strip. If you are planning a visit to the "Las Vegas of the East", rather than a winter getaway to Las Vegas, you'll probably want to sharpen up your skills in the following casino games which are most popular on Macau's casino floors:
Slot machines
It's probably best to start with the most prominent and obvious casino games – slot machines. Macau is home to some of the biggest casino resorts on the planet. For instance, the Venetian Macao Resort contains a world-record 546,000 sq ft of gaming floor space, containing over 3,400 individual slot machines. The City of Dreams resort also has over 1,000 slot machines.
With quite literally thousands of slots to choose from, you'll be hard-pressed not to find a slot title that catches your eye. There are slot themes on literally anything and everything, including many popular culture themes. That's thanks to officially licensed and branded deals that bring slots based on household favourite movies and TV shows.
Baccarat
You may be surprised to find that baccarat drives approximately 90% of all casino revenues in Macau. It's a game that intoxicates visitors from mainland China and beyond. In fact, over half of all table games operated in Macau are baccarat. It's a game with a relatively low edge in favour of the house and it's also a game of complete chance. The fact that betting systems or strategies cannot be used in baccarat is what enchants many baccarat players who are happy to let fate take its course.
You may have seen this card game played in James Bond movies, where 007 takes on villains head-to-head. In the drama of these baccarat scenes, the game itself can appear somewhat complicated. In reality, baccarat rules are some of the simplest you'll find on a casino floor, with the primary objective of building a hand that's worth as close to nine as possible. Players can wager on the Banker or Player's hand to win. Alternatively, it's possible to bet on a Tie, but the house edge on the Tie is so high that it should be avoided at all costs.
Blackjack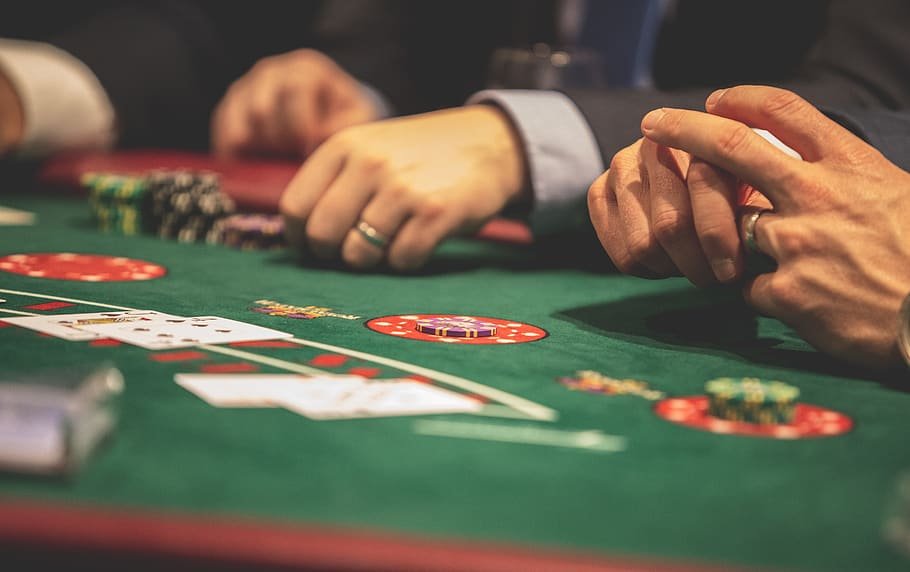 If you want a favourable place to sit down and play a game of blackjack or '21' as it's also affectionately known, Macau is a great starting point. That's because Macau's blackjack games offer some of the lowest house edges on the planet, due largely to their favourable game rules afforded to players. Some resorts like the MGM Grand Macau are said to offer blackjack games that provide a house edge of just 0.09%.
In some cases, blackjack players are permitted to double down on any two cards and can double down after splitting their cards into two hands. The MGM is also known to permit players to re-split aces onto additional hands, while some Macanese casinos also use just five decks of cards, compared with the six or eight decks often used in Las Vegas casinos to prevent card counting.
Caribbean Stud Poker
Caribbean Stud Poker is another card game that tends to be more popular in Macau than its Las Vegas counterpart. Although it's by no means in danger of usurping baccarat as the city's number-one casino game, there are plenty of opportunities to play Caribbean Stud here.
Those new to this table game should note that players and dealers are dealt five cards apiece, face down. Although one of the dealer's cards remains visible. Players can then fold or raise once looking at their five cards. Players who fold lose their initial ante bet. Players who raise must place a bet worth double the initial ante bet. The dealer then reveals his remaining four cards, needing a minimum of an ace or king for their hand to qualify. Players with higher-ranked hands than the dealer's hand will win both bets.
Sic Bo
Sic Bo is a dice game that originated in ancient China but has become increasingly popular in Macau over recent years. The game involves three dice rolled onto a table and players betting on the outcome. There are many different ways to bet on Sic Bo including betting on specific numbers, combinations, or ranges of numbers as well as choosing odd/evens or high/lows – making this an exciting and varied game that appeals to all kinds of players!
Pai Gow
Although Pai Gow is still a popular game in Macau, it's not quite as common as in Las Vegas, which may come as a surprise. Most Las Vegas resorts on the Strip offer Pai Gow Poker games throughout their casino floors. Pai Gow is the original version played in Macau, whereby players are given hands that look like dominoes.
These tiles must then be set into winning hands. You can only check the 'pips' on each tile using feel with your fingers. They cannot be exposed to the rest of the table. It's one of the most sociable games you can play given that the etiquette is to play at the tables standing up alongside one another.
Fan Tan
Available at the biggest casinos on Macau's Cotai Strip, Fan Tan is another that proves very popular with visitors from mainland China. Dealers are given cups and wands as 'props' for the game. Players must decide how many buttons are under the dealer's cup.
There are various bets you can place, including a Fan bet, a Nim bet, a Kwok bet, a Nga Tan bet and a She-Sam-Hong bet. The latter carries the smallest house edge of 1.25%. It's worth noting that the resorts also take a 5% commission on all winning bets in this game too.
It's fascinating to visit a Macau casino and witness the draw of table games in the Cotai Strip's resorts. Slot machines yield no more than 1% of all casino revenues, which is no mean feat when you consider some casinos house thousands of slot machines. Yet the thrill of baccarat, blackjack and co. appears more culturally prominent in the Far East than the western world.