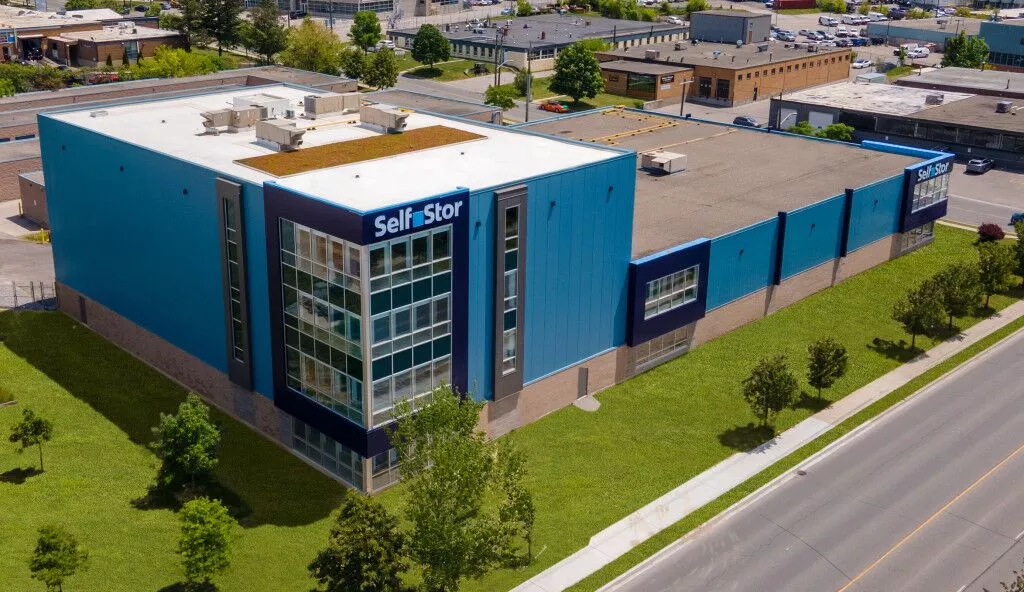 The growth of online businesses coupled with the ongoing pandemic has boosted the need for storage options. Many now spend much more time at home, and some even work from home on a permanent or semi-permanent basis, something that was a rarity before COVID-19. If you are spending a lot more time at home, you likely have accumulated some clutter your home can do without.
If you need to free up some extra space to make your living arrangements more comfortable or manageable, you should consider what storage options are available near you before you start throwing things in the garbage.
One way you can get extra storage space is to rent or purchase stacked wooden crates to store extra belongings.
Other, more popular options in Ontario include exterior storage containers and self-contained storage units as well. Each of the above storage solutions has its unique pros and cons, and there are many reasons why you may want to look into renting a self-contained storage unit.
Here, we will go over the top 4 advantages of renting a self-contained storage unit in your area.
1. Protect Your Items
Self-storage facilities protect your belongings from harm, including fires, floods, smoke, dust, debris, vermin, thieves, vandals, rain, wind, and sleet. The facilities are inspected regularly and are cleaned periodically to protect your assets.
Gym equipment, fishing and gardening supplies, and dangerous power tools can be stored in a self-storage facility when they are not in use. Protect your kids from hazardous materials by keeping them in your storage unit instead of at home.
Prevent injuries, clutter, and more by storing cumbersome, antiquated, heavy, and dangerous appliances, electronics, files, and other items in a self-storage facility.
2. Take Advantage of Additional Security Features
Storage facilities serve as a reliable, secure, convenient, and affordable way to store your belongings. Several state-of-the-art security cameras protect storage depots with crystal clear audio and video feedback.
The cameras are constantly monitored by highly trained personnel to protect their clients' assets. Guards and guard dogs may also patrol the area to ensure that no one is up to mischief.
From CCTV cameras and motion sensors to alarm systems and biometric access controls. It should also be noted that each unit is self-contained. You can add your very own padlock to your team if you wish.
3. Get Extra Space
There are several different sizes to choose from. Speak to a representative from your local storage facility. They will be more than happy to discuss your size requirements.
You do not want to rent a too-small unit, as doing so may force you to rent out a second unit.
You also don't want to rent a unit that is too large, since it will cost you a lot more money.
Any items you need to move out of the house can be stored in your storage unit. Many people will temporarily store certain things in a self-contained storage unit during moving day.
Others may store certain office supplies in a unit and then take them out once they have expanded their business. Avoid clutter in and around your home or office and store items you do not currently need in a storage locker to enjoy more room.
4. Enjoy Accessibility and Flexibility
Yet another benefit of self-contained storage units is that they provide optimal comfort in terms of access. You will be free to return to the facility whenever you want to retrieve your items.
North York self-storage facilities tend to be very flexible. You can pick up a few items or retrieve all of the things at once. Self-storage in North York is designed to be as convenient as possible for customers.
Some people may use a forklift to move certain items out of the way or lift certain things to place them in their vehicle. Using a forklift can be very hard and time-consuming, not to mention dangerous if you are inexperienced.
The rent-to-own alternative is the better way to go about things. You will have maximum freedom regarding what you want/need to store and how much you wish to spend to keep said items.
You can start things off as a rental. You can also choose to pay it off early. Another option is to stop leasing it whenever you want. The choice is yours to make.
Better Safe Than Sorry
Finding a self-contained storage unit that will meet all of your needs is easier said than done. Take the time to test out different North York self-storage facilities and their units to determine which option is best for you and you alone.
Go over their security measures and protocols to ensure they are up to code. Ask as many questions as needed to narrow down your choice. Protect what matters most with unrivalled protection for peace of mind.