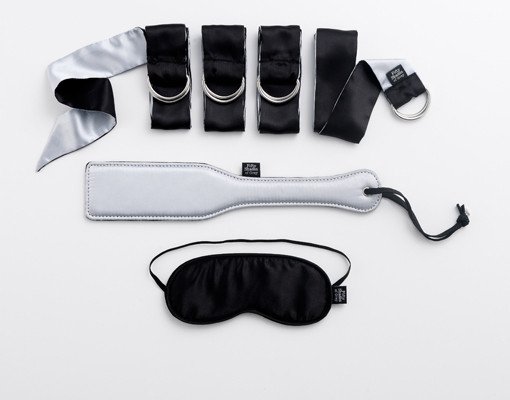 Have you ever fantasized about erotic bondage? Imagined yourself being lovingly tied up and then ravished? If so, you are not alone! Bondage is one of the most common sexual fantasies for both men and women alike, and with good reason! Bondage is risky, dangerous, and really sexy!
At PleasureMechanics.com we believe that you can enjoy all the thrills of more daring sex while minimizing the risk to your body and your relationship. That's why we created our erotic spanking video and our guide to having a successful threesome. If you follow our guidance, you can have exciting erotic adventures without all the risk! We believe the same thing about bondage: you can easily enjoy the thrills of erotic bondage without going to extremes.
Also: 5 ways to be better at foreplay
Bondage Brings Erotic Freedom: It is one of the sexy ironies of bondage that being tied up can make you feel incredibly free. Many people crave the release of being restrained, with nowhere to go and nothing to do other than receive their lover's touch. Once you are cuffed, your mind can turn off and all of your focus turns to the sensations in your body. If you are stressed out, tense and overburdened, the escape of a few hours as an erotic captive can be sweet release. Pair bondage with the physical intensity of erotic spanking, and you have a recipe for profound relaxation and tremendous pleasure!
Also: How to be a better kisser
Bondage Goes Beyond Handcuffs: The most common image when it comes to bondage is a pair of metal handcuffs. Unless you get really turned on by playing cops and robbers, handcuffs are not the best choice for bondage. In our podcast on Bondage Basics for Better Sex, we cover four great alternatives for restraining your lover, without risking injury or the embarrassment of losing the key to your lover's handcuffs! There are excellent options for bondage that offer safe, sensual restraints. Explore leather cuffs, satin ties (but NOT silk scarves!), bondage tape and even something originally designed for horses! Full details in the podcast!
Learn more about Bondage 101: Bondage Basics for Better Sex