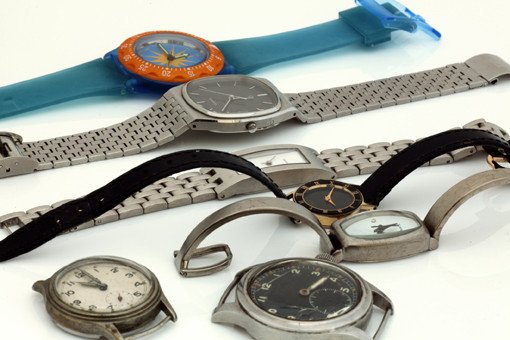 We're not going to lie to you — buying a vintage watch is kind of a pain in the ass. They can be costly, it's easy to get ripped off, and you need to do a lot of research.
But on the other hand, a vintage watch is a piece of history on your wrist; just think of what an old military-style watch might have been through. Wearing a vintage watch lets people know that you care about distinguishing yourself since you're wearing what is essentially a unique timepiece. Plus, vintage watches tend to look a lot cooler than a Casio.
You just have to know where to shop, how to choose the right style, and how to tell if the watch is a lemon. And it just so happens we have time to give you a hand. Yeah, we know. Sorry.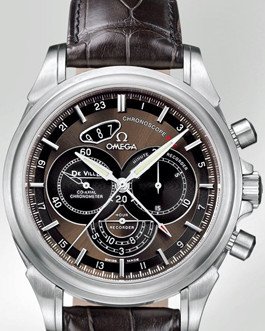 KNOW THE MARKET
Vintage watch prices vary. A lot. You can go with a 1970s Hamilton or Timex military watch for $200 or less. Or you can pay … much, much more.
Narrow your search to a specific model or brand before spending money. Then comparison shop online and use sites like Chrono24.com to see how much that style is going for. Lastly, if you want to be super thorough (or lazy), call a vintage watch dealer and ask them to price out the one you had in mind.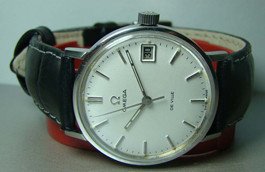 KNOW WHERE TO SHOP
Pawn Shops/Secondhand Stores: Both are good for finding undervalued watches, but they also require a lot of footwork and a little luck. Also, there's a good chance that you'll find watches in need of repair or servicing.
eBay: The good news is that the variety pretty much can't be beat. The bad news is that you have to know what you're doing. For one, you obviously won't see the watch firsthand until after you buy it. So who's to say it won't show up with more dings, scratches, or mechanical issues than the seller either forgot to mention or avoided mentioning. Another potential problem: eBay sellers can be ignorant. Emailing questions, even ones as simple as, "Does it work?" won't always get a helpful reply.
Vintage Watch Dealers: This is the safest place to go for first timers. Dealers have the connections to track down tough-to-find timepieces, and most of their watches are serviced and restored. But you'll pay a steep premium for the convenience.
Auction Houses: You're likely to find "investment grade" vintage watches in excellent condition, but "investment grade" essentially means "extremely expensive."