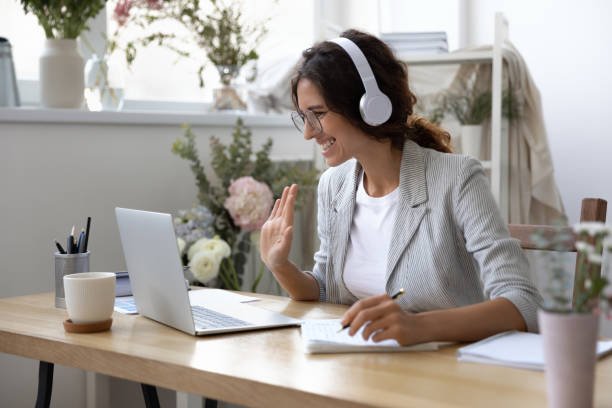 Yo, let's talk about dating on the interwebs! These days, online dating is a common way for people to meet potential partners. People have noted that online dating can be a lot less intimidating than approaching someone in person.You can find people who are looking for all kinds of relationships – casual hookups, long-term partnerships, or even just friends. Plus, it's a great way to meet people outside of your usual social circles.
Dating Sites
Overall, adult dating sites are a great way to explore your options and find potential partners. There are tons of dating sites out there, but here are the three most popular ones:
This app is known for its swiping feature – you can swipe left if you're not interested, and swipe right if you are. If two people swipe right on each other, it's a match! Then you can start chatting and getting to know each other.
Similar to Tinder, Bumble is another app that allows you to swipe and match with potential partners. But here's the twist – in heterosexual matches, women have to message first within 24 hours, or the match expires. It's a great way to encourage women to take the lead in conversations and make the first move.
OkCupid is a dating site that uses a complex algorithm to match you with people who have similar interests and values. You answer a bunch of questions about yourself and what you're looking for in a partner, and the site does the rest.
On adult dating sites you can take your time crafting the perfect message, and you don't have to worry about getting rejected face-to-face.
Content Creators
These sites are suitable for those who want to looking to meet some cool people online while doing what you love. Here are the three most popular among adults where you can create content and connect with others who share your interests, and maybe even find a new boo.
If you're down to get a little frisky and don't mind showing off your assets, https://onlyfanssigns.com/ is a great platform to make some extra cash while meeting new people. You can create and share exclusive content like photos, videos, and live streams for your subscribers, who can chat with you and tip you for your content.
If gaming is your thing, Twitch is the place to be. You can livestream yourself playing your favorite games, interact with viewers in the chat, and even make some money through donations and sponsorships. Plus, there are tons of other female gamers to connect with and make friends.
If you're an artist, writer, or creator of any kind, Patreon is a great platform to connect with fans and supporters. You can offer exclusive content, early access to new projects, and other perks to your patrons, who can support you with a monthly subscription. Plus, you can chat with your patrons and get feedback on your work. For an additional resource, check out alua.com – a platform that helps you turn your creative passion into a sustainable career.
Social Media
In social media it is also possible to get acquainted for a long-term, serious relationship.
If you looking to find a new boo on social media, here are three sites where you can meet new people and potentially start a relationship:
If you're looking for a casual hookup or a serious relationship, Tinder is the go-to app for swiping right on potential matches. You can create a profile, swipe through photos of other users, and chat with your matches to see if you have a connection.
Similar to Tinder, Bumble lets you swipe through potential matches, but with a twist. On Bumble, girls have to make the first move by messaging their matches within 24 hours, so you'll have more control over who you talk to.
If you're tired of the swiping game and want a more meaningful connection, Hinge might be the app for you. Instead of swiping through photos, you'll answer prompts and questions on your profile to showcase your personality and interests. Then, you'll match with other users based on shared interests and values.
Important: Don't forget safety, be yourself, and have fun.
Forums
While forums were popular in the early days of the internet for connecting with like-minded people, social media sites and dating apps have largely taken over that role. However, there are still some forums and message boards that cater to specific interests, kinks, and sexual preferences, where people may connect and potentially hook up.
That being said, it's important to be cautious when using forums for dating and sexual contact. You never know who you're really talking to online, and there's always a risk of encountering scammers or people who aren't who they say they are.
If you're looking for a more secure and legitimate way to meet new people for dating, it's best to stick with established dating apps and social media sites that have safety features and protocols in place. Always trust your gut, be safe, and have fun.
Video Chat
Video chat are great options for virtual meetings, catching up with friends and family, or even connecting with potential partners. Video chat offer a variety of features and functionalities, so it's important to choose the one that best suits your needs. Here are the three most popular video chat rooms that people use to connect with women:
FaceTime is an exclusive video chat app for iOS users. It allows users to make video calls to other iOS devices using their phone number or Apple ID. FaceTime is a great option for staying in touch with friends and family who have iPhones, iPads, or Macs.
Similar to Omegle, Chatroulette is a random video chat site where you can connect with strangers. You never know who you'll meet on Chatroulette, which can be both exciting and risky.
While not a dedicated video chat site, Zoom has become a popular platform for virtual meetings and social events. You can join public Zoom rooms or create your own private meetings to chat with women and potentially form a connection.
When using video chat rooms to meet women, it's important to remember to stay safe and respectful. Don't share personal information with strangers, and always trust your gut if someone seems sketchy or makes you uncomfortable.
Chat Rooms
Dating in chat rooms can be lit AF! With tons of different chat platforms available,that young people use to connect with others. Here are three of the most popular video chat services that young people are using to meet new people:
Originally designed for gamers, Discord has become a popular choice for chat rooms of all kinds. With its customizable servers and easy-to-use interface, it's a great option for connecting with others who share your interests.
This random chat site pairs you with strangers from around the world for anonymous video chats. While it can be a bit unpredictable, it can also be a fun way to meet new people and have interesting conversations.
While not technically a chat room, Chaturbate is a popular site for adult video chatting and camming. With its NSFW content and interactive features, it can be a fun way to explore your sexuality and connect with others who share your interests. Overall, video chat can be a great way to meet new people and explore the world of online dating. Just remember to stay safe and have fun!