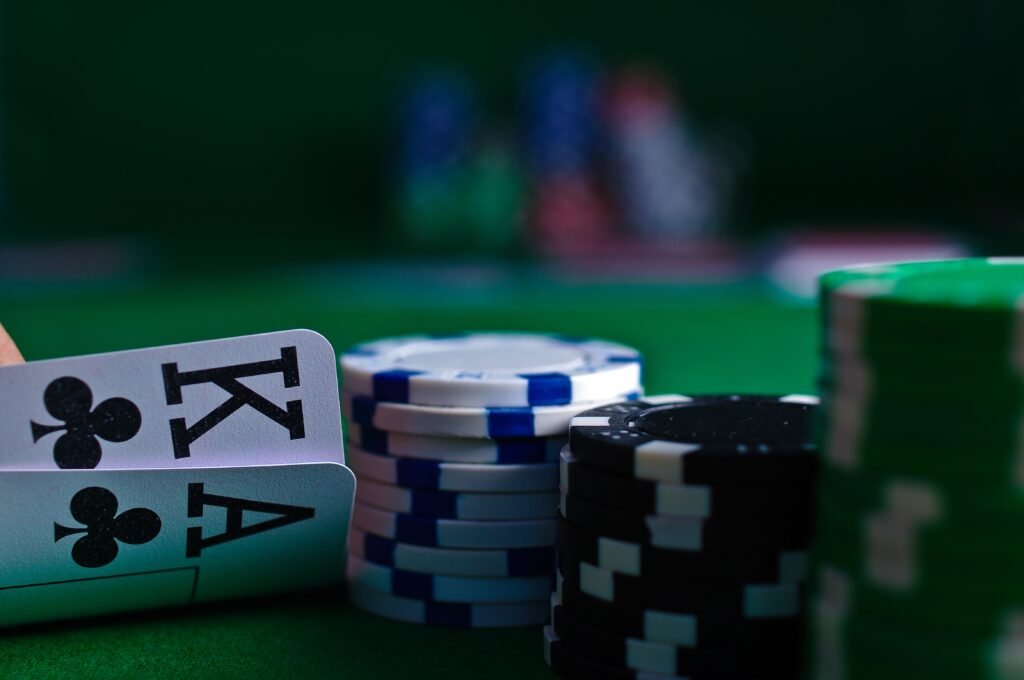 Why you should play poker online is a question with multiple answers. This is all based on your experience and skill levels. And most importantly, what do you want from the game? Are you a beginner looking to get a taste of what online poker is about? Or are you an expert looking to hone your skills further? Either way, there are plenty of reasons to play poker online at the top online poker sites for both groups.
Learn the Ins and Outs of Poker
Beginner poker players are simply not ready for a live poker session. The intimidating experience that comes with sitting at a table filled with experts can be overwhelming. From the table etiquette to the rules of the game, there's so much to take in for a beginner.
But when it comes to online poker, you have a chance to be yourself. The rules of the game don't change courtesy of the software. Plus, you don't need to sit around other expert players. This takes the pressure off and helps you concentrate on learning the game. You have a chance to play for pennies or even for free.
Convenience
Have you been to a land-based casino and failed to secure a seat at a poker table? After driving to the location? There's a good chance this has happened to you. And now you must wait until there's a free seat.
Playing poker online eliminates this problem. You can access a range of poker versions at any time regardless of your bankroll. And the convenience? Well, all you need is a stable internet connection and a capable device with an updated web browser to get in the game.
Plenty of Tournaments
If you're more into tournaments than cash games, playing poker online is your best bet. And the best part about this is many online casinos offer various tournaments you can participate in. Plus, you can choose a tournament that suits your budget given there's a wide range of buy-ins. Some casinos allow as low as a dollar to get a seat at the table. And if you're a high roller, there are competitions allowing thousands as a buy-in.
Wide Variety of Poker Games
Becoming a top poker player means understanding the various poker versions available. Land-based casinos rarely host poker variations that enjoy low popularity. But that's different when it comes to online poker.
Some of the most popular poker versions include No-Limit Texas Hold'em, Seven Card Stud, and Omaha poker. But do you know of Razz and Badugi? That's the beauty of playing poker online. You have a chance to explore new games and do that while playing with the least amount possible. In some instances, you can play for free.
Speaking of bet sizes, these games allow you to set an amount that suits your budget. You can also choose the pot limit, games with low/high split, and no-limit variants among other factors.
Low Rake
If you've played at land-based casinos, you might have noticed that the amount kept by the house on every hand in a tournament is quite high. Playing online poker reduces this rake, allowing you to get a better return on your investment. With this in mind, it means your opponent at the table is not only other players but also the house.
Rare Tells
We all know poker is a game of skill and one of the skills required is to hide your intentions and emotions. Revealing either of these factors to your opponent sets you up for failure. A good player also needs to pick up these tells and use them against their opponents. Sitting across the table from your opponent puts you in the open and vulnerable to reads.
With online poker, you don't have to worry about giving up too much. This is despite being other ways of reading different cues online. For instance, how does your opponent react to a raise? Do they act fast or do they take their time?
Time to Shuffle the Cards
Whatever your bankroll size or skill level, playing poker online is a great way to get a feel of what this game is about and hone your skills. So then, what's tying you down? Sift through the top online poker sites and start enjoying various poker versions.