If you are interested in the business of marijuana, you may enjoy working at a dispensary. Here is a guide on how to work at a dispensary.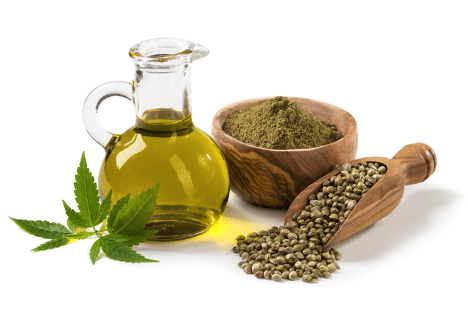 Does your job drive you to the breaking point almost every day? Do you need to find a better work environment with better pay and opportunities for advancement?
The good news is that there are new retail jobs that pay well and offer a friendly environment to employees. The cannabis industry has created more than 100,000 new jobs in the last three years and could reach $70 billion in sales in the next five to seven years.
The cannabis industry offers a professional atmosphere and a lot of room for growth. If you would like to learn how to work at a dispensary, keep reading. We'll give you the inside scoop on how to get your foot in the door.
Become a Regular Customer
The first thing to know about working at a dispensary is that there's a lot of competition. For every budtender position, there may be 200 applicants or more. How can you stand out to hiring managers?
If you're serious about finding cannabis jobs, the first step is to become a customer. If your town has several dispensaries, try them all to see where you feel most comfortable.
Talk to the current employees and ask them to let you know when the store is hiring. Being an early applicant will show management that you're a serious candidate, and a well-placed recommendation from a current employee could help you get the job.
Expand Your Product Knowledge
If you want to get a job at a dispensary without much retail experience, the trick is to know your products inside and out.
Take the time to try the full range of cannabis products at your dispensary, which may include
edibles like gummies and baked goods
pills designed to treat chronic pain
extracts, liquids, and topicals
patches similar to nicotine patches
Ideally, you should be familiar with most of the strains the dispensary has to sell. If you don't know the difference between Indica and Sativa, you may have to invest in a class or two before you're qualified to sell cannabis.
Get Certified Online
The best thing about finding jobs in the cannabis industry is that you can take classes online. Even if you're a dedicated cannabis user, you can always learn more about the legal status of cannabis in your state.
Before you commit to a class, ask your dispensary which one they recommend. If they end up hiring you, they may be able to reimburse you for the cost of the class.
The class should cover how to sell the correct dosage to customers, along with the way the human body responds to cannabis. You should come out of the class with in-depth knowledge about terpenes and cannabinoids.
You should also learn all about the legality of cannabis in your state or region. While more than half of all states have signed off on medical cannabis, only 11 states and the District of Columbia allow recreational use.
Need to know how to get a job at a dispensary quickly? Invest in classes online with a company that offers career placement services and resume reviews.
Ace the Interview
Once you have some education under your belt and you've applied for a job at a dispensary, it's time to focus on your interview skills.
Even if you've never worked with cannabis before, chances are you already have some of the skills the dispensary will need. They can teach you to operate the register and check IDs at the door, but they don't always have time to teach customer service and sales.
When you're in your interview, focus on your past experience with customer service. If you've ever worked in retail, you probably have excellent time management and organizational skills.
Other skills that will help you succeed in the cannabis industry include
working as part of a team
demonstrating attention to detail
handling money accurately
communicating clearly with customers
Get to the interview early and bring a printed copy of your resume. You never have a second chance to make a good first impression.
Get Your Foot in the Door
Competition for marijuana jobs is fierce and you may not land the job on your first try. If that happens, you do have other options to enter the cannabis industry.
One excellent way to gain experience is to work as a bud trimmer. You may have to work long hours but you'll build your cannabis resume. This position is usually wide open during harvest season, and if you do well you could turn it into a year-round gig.
Another way to work in the cannabis industry is to apprentice as a grower. Experienced growers and extractors are able to make $100,000 or more per year, but they all had to learn the business.
If you have a talent for baking, you may be able to find work making edibles.
You can also work behind the scenes as a writer, graphic designer, or web developer. Again, look for online classes that offer resume reviews and career placement.
Above all, don't let yourself get discouraged. If working in the cannabis industry is your dream job, keep coming back stronger.
How to Work at a Dispensary as a Volunteer
If all else fails, you still have the option to volunteer at your local dispensary. You may want to volunteer at more than one location, building your product knowledge while learning about the business.
Whether you're working at a dispensary or volunteering, you will probably have to pass a background check before you can interact with customers.
Interning is a lot like volunteering except that it often pays a small wage. If you're passionate about growing, baking, or extracting, look for internship positions during the summer months.
If you start working in the cannabis industry while you're still in college, you may be able to slot into a lucrative position after you graduate. Volunteering your time now may be the ticket to a six-figure income in a few years. Now that you know how to work at a dispensary, come check out our other blogs! We have insider info on everything from working from home to polishing your resume.