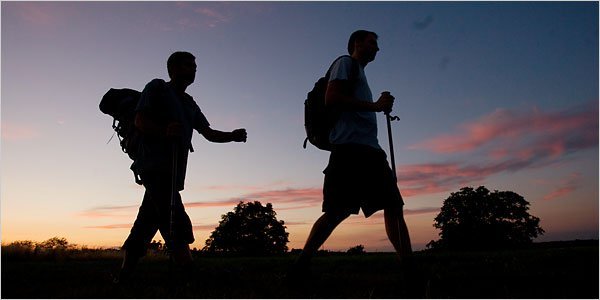 There are so many things that can go wrong on a hike — getting lost for hours in the rain after taking a wrong turn, twisting an ankle on a protruding tree root, stumbling across sexually deviant hillbillies. And that's why, if you're doing anything much more intense than hiking in a city park, it's essential to pack the right essentials. From gear that will keep you comfortable to tech that will keep you in touch with the rest of the world, these 11 items should be on your body or inside of your backpack when you hike this summer.
Buck 750 Redpoint Safe Spin Knife ($22)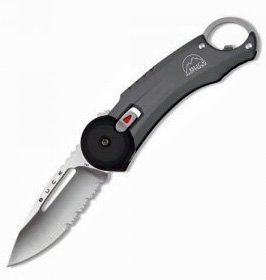 Carrying Rambo's knife into the woods probably isn't necessary, but packing a decent blade is since you never know when you'll need to fend off a rabid possum or whittle yourself a Pan flute. The Redpoint boasts a stainless-steel serrated blade and weighs less than four ounces. SafeSpin deployment means you only need one hand for opening and closing, and that you slice off your digits as you do so.