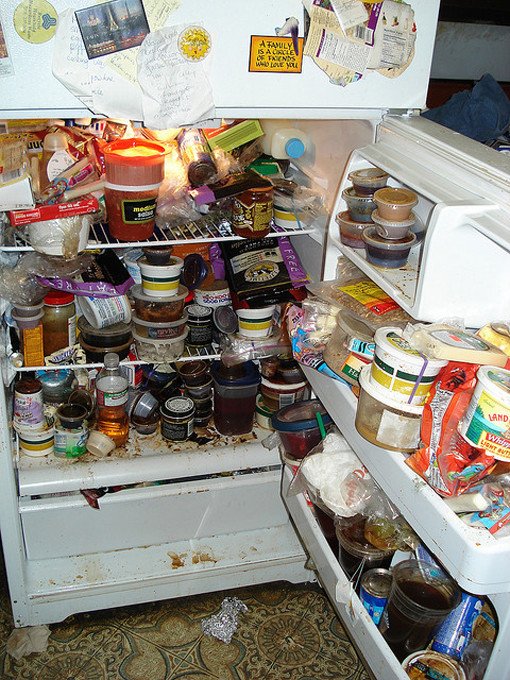 Women notice the details. That's why it's important to wear matching socks, clean undies, and clean your toilet before she comes over. Another area you should pay attention to — your fridge. If she's grabbing a beer or wine and notices raw chicken juices pooled near the moldy tomatoes, she's going to star to wonder about how well maintained your sheets and pillowcases are. Use these tips to keep your fridge clean and organized …
#1. RESERVE THE TOP AND BOTTOM SHELVES
The back corners are typically the coldest areas of the fridge, so put dairy in the penthouse. Put raw meats and poultry on the bottom shelf. Leaving them up top leaves them open to dripping on other items. The middle shelf is where you put your most-used items.
Also: Foods That Are Surprisingly Full Of Sodium
#2. USE POST-ITS
Label your leftovers so mystery tinfoil doesn't pile up. Remember to add the date the food was stored.
#3. GET SOME SMALL BASKETS
Baskets can be another good organizing tool for condiments, meats (if you don't have a shallow drawer).