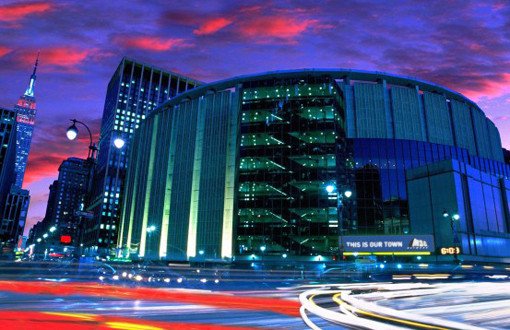 Madison Square Garden is one of the most iconic sports and entertainment venues in the world. It sits in the heart of Manhattan and is the home to the New York Knicks and New York Rangers. And, according to a recent 47-1 vote by the New York City Council, it's going to be bulldozed in 10 years. Why? So that the equally iconic Penn Station — which currently exists below MSG — can finally be returned to its former glory.
The timing couldn't be worse for the folks who run the Garden; they're scheduled to finish $1 billion in renovations this fall, which means they'll get 10 years of use out of them before it's time to tear the motherf*cker down. And that's another thing — where the hell do you move a huge arena in one of the most densely populated islands in the world?
Madison Square Garden moved to its current location back in 1968, and since then, it's played host to more than 300 events per year — sports, concerts, dog shows, rodeos, etc. And these were the all-time greats.

EVENT: MICHAEL JORDAN'S "DOUBLE NICKEL" GAME
YEAR: 1995
After "retiring" a year and a half earlier to pursue a baseball "career," Jordan announced he was returning to the NBA with a two-word press release: "I'm back." On March 18, 1995, five games into his return, MJ torched the Knicks at the Garden for 55 points en route to a Bulls victory.